So Sorry everyone….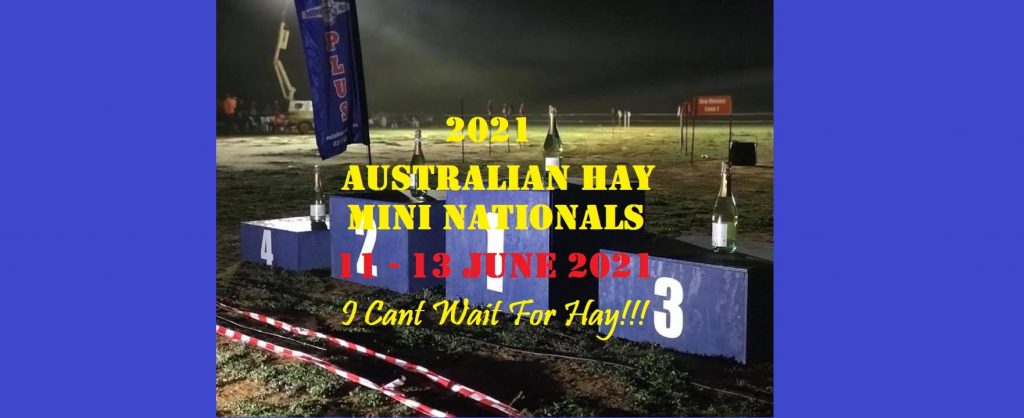 Statement 4: 13 August 2020
2020 Australian Hay Mini Nationals organisers statement.
The organising team have been working tirelessly with The Hay Shire Council, Motorsport Australia, the Hay local Community and all of our sponsors and suppliers trying to establish a way of running a completely SAFE Australian Hay Mini Nationals. We had many new procedures and solutions in place, that while not ideal, were acceptable for a one-off substitute event.
Unfortunately, the second wave of Covid, and the nationwide tightening of restrictions has left us in a position where a successful, enjoyable, and safe event is no longer possible.
With this in mind, we are truly devastated to announce that 2020 Australian Hay Mini Nationals has been cancelled.
All of our plans and organising efforts are now getting laser focused on to the June long weekend in 2021!
We call on all our Hay competitors, officials, attendees, and participants to get ready for a massive 2021!
We are all going to have to go twice as hard, twice as fast, twice as everything to make up for this missing year!!
I Can't Wait For Hay 2021
Declan Dwyer
Exec Director
2020 Australian Hay Mini Nationals