Strathfield Event Centre

This is the new venue for Mini Car Club of NSW General Meetings and Committee Meetings.
Due to issues created by Covid restrictions we can no longer hold meetings at the Arena Sports Club in 2021 and therefore we have been on the search for a new venue. The search has proved challenging as most venues are either booked on the nights we require or are prohibitively expensive. 
We have found a new Club which we believe satisfies most of our requirements for a suitable venue close to the centre of Sydney with good size meeting rooms, good car parking, easy access into the building, good bistro and dining facilities and a fresh new outlook onto the Golf course. The only issue is a change of nights for General meetings from the first Friday to the second Friday each month and the committee meetings will be the Tuesday prior to the GM.
We hope this new date and venue is acceptable to all members and look forward to seeing more of you. So come along and check out our new home for 2021.
To confirm you will be attending the meeting and to book a place in the Bistro for Dinner
Please email Joan Vaughan, joan.vaughan@optusnet.com.au or ph 9153 7635 or Michael Benton 0411019112
The General Meetings will now commence at 7:30pm.
Strathfield Event Centre, 52-70 Weeroona Road, Strathfield,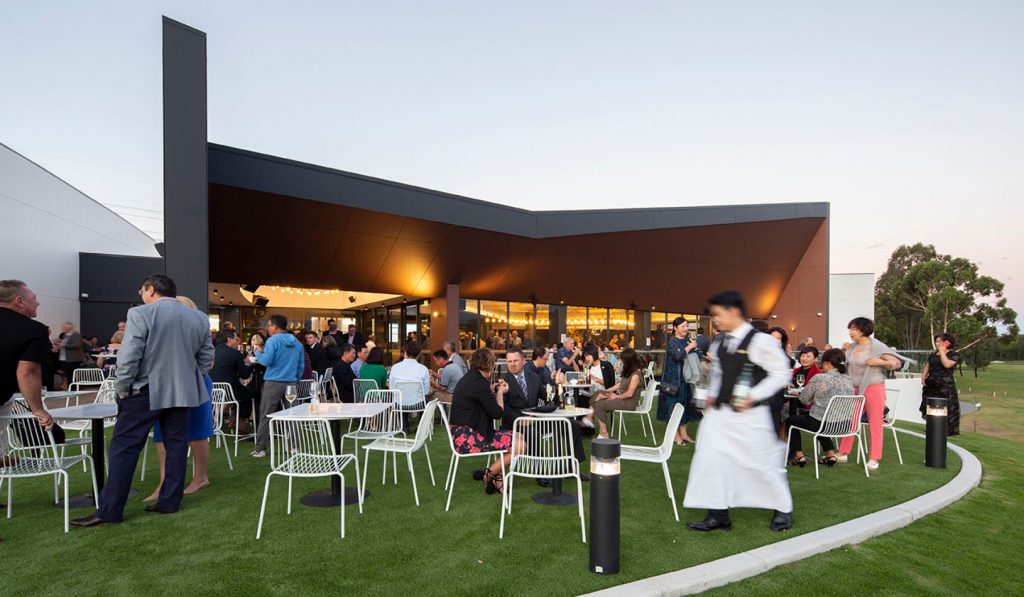 The event centre is located overlooking the lush greens of the newly developed Strathfield Golf Club. This state-of-the-art facility is located minutes from Olympic Park & centrally located in Sydney's Inner Western Suburbs. Holding up to 600 guests standing, the venue has 3 conference rooms, private boardrooms, viewing and outdoor balconies. Function rooms are accompanied by Pavilions Eatery Bistro and Dining, a stunning bar and members lounge. 
Dinner will be available from 5:30pm 
Main meal for $20 per person including tea/coffee which will be available from the Auditorium during the meeting.

 
If you intend joining us for dinner then you must RSVP to Joan or Michael
Directions: Turn off Centenary Drive at Weeroona Rd (leading to Rookwood Cemetery) and turn left before the entry into the Cemetery, follow Weeroona Road to the end and you will see the Strathfield Event Centre in front of you.
There is a small carpark on your left, but please head up the driveway past the entrance and down into the large undercover carpark underneath the Clubhouse. There is lift access to the foyer.