EVENT CALENDAR - 2023
The Mini Car Club of NSW does not accept any responsibility for errors shown herein due to dates and venues changing without the club being notified. Please always confirm the event with the organising club. Photos and articles can not be shared without the permission of the MCC NSW
This "Calendar of Events" list and the clubs website "Current Events" is the clubs official "Daybook" of events for Historic and Classic cars usage.
Events published on this website or Facebook page are eligible for Mini Car Club historic or Classic/Modified club plated cars to attend without requiring an entry into your logbook..
Please ensure you have a copy of the event details with you in the car.
Before attending any event please refer to this website or our Facebook page for updates on meetings in 2023 as locations and times may change.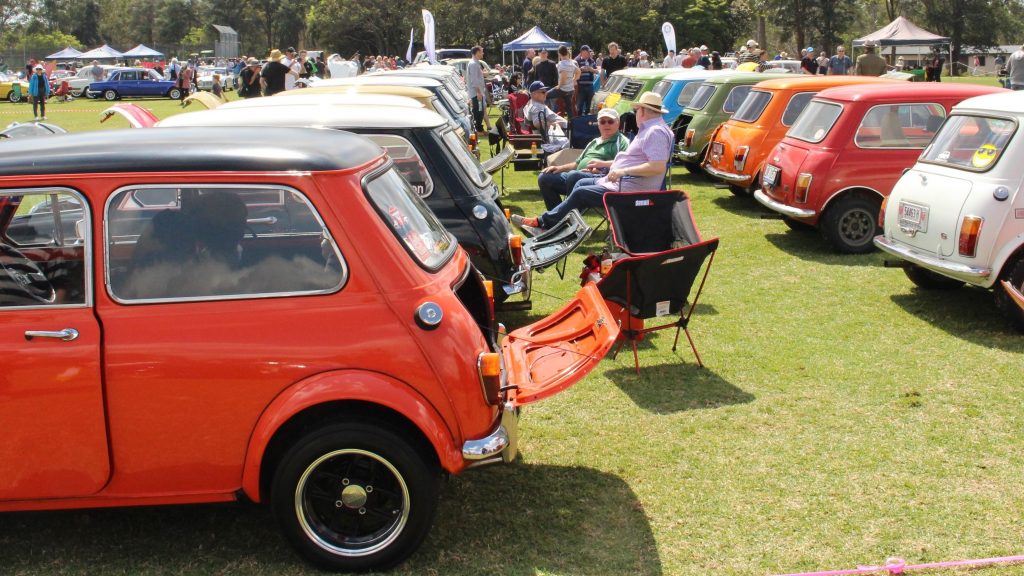 ---
November 2023
---
---
---
Tuesday, 28th November 2023
Competition Meeting
Contact Phil Boyd 0412 521 058 for venue details
---
December 2023
---
Sunday 3rd December 2023
Pheasant Wood Supersprint
Run by Hills District CC
Details will be provided as we get closer to individual events.
Contact Phil Boyd 0412 521 058
Gus Staunton and Motorsport championship points
---
Tuesday, 5th December 2023
Oasis Run
Christmas Lunch, Sutherland Shire
MEET: Joseph Banks Native Plants Reserve, Manooka Place, Kareela (Kirrawee) TIME: From 10.30am onwards B.Y.O. Morning Tea. Some seating & tables available This reserve specialises in Australian Native Plants & is well laid out & landscaped. Accessible pathways to upper parts of the gardens. Suggest adequate footwear if you wish to do the longer walks.
DEPART:
12.00 noon
LUNCH:
12.15pm
WHERE:
SHARKS at KAREELA,  1 Bates Drive, Kareela
*BOOKINGS REQUIRED BY WEDNESDAY 29th NOVEMBER*                                                                                                                     THE CLUB HAS ASKED FOR CONFIRMATION OF NUMBERS, PLEASE BOOK IN                                                                                                                                                                                                                           
DETAILS  Click here->  
Download a pdf of the event details including Map
& BOOKINGS: Les, Email.
mumspalace@hotmail.com
   Ph: 9838 8063
*IF YOU ARE ON CONCESSIONAL REGISTRATION PLEASE FILL OUT YOUR LOG BOOK FOR THESE OUTINGS, OR HAVE WRITTEN PERMISSION FROM YOUR CLUB TO ATTEND*
---
Tuesday, 5th December 2023
Committee Meeting
The Committee meets at 7:00pm at Strathfield Golf Club, 52-70 Weerona Road, Strathfield, NSW. If you have any matters for discussion by committee, forward your request to the Club Secretary or call your favourite committee member.
---
Friday, 8th December 2023
General Meeting - Christmas special and guest speaker.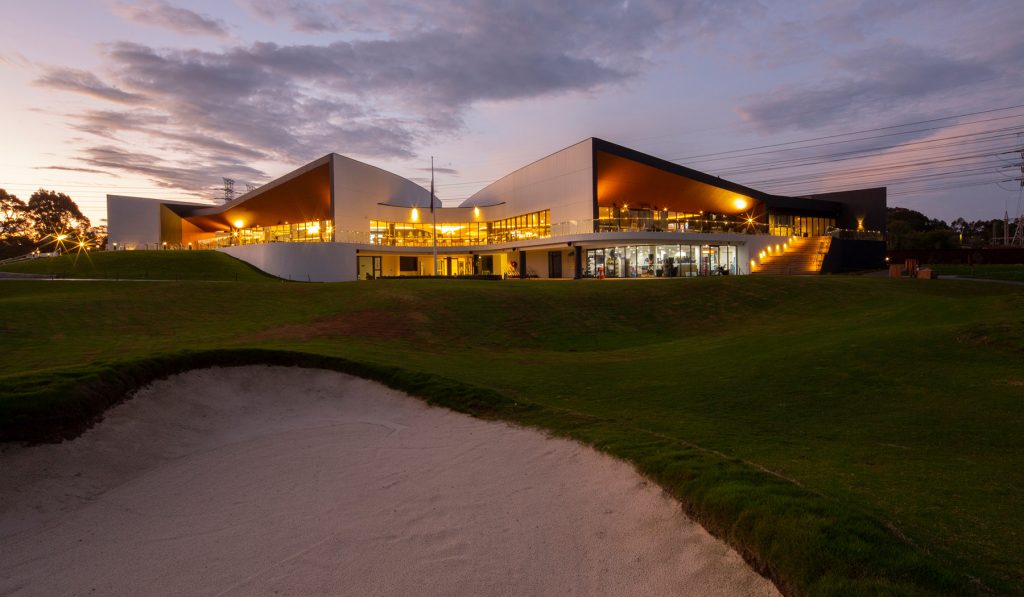 We hope to see you at our last meeting for the 2023.
We will have a guest speaker, Stewart Nicholls, who will give a presentation on driving safety and driver training: especially topical as our roads accommodate Christmas and holiday travellers. We will also have drinks vouchers and Christmas nibbles for all attendees. Don't forget to pick up a 60th anniversary Cooper S T-shirt from our merchandise stall on the night, which would make a great present.
The meeting will commence at 7:30pm and includes time at the end for a Mini Enthusiasts discussion.
All members and friends are invited to come along to all of our Club's General Meetings which are held at the Strathfield Golf Club, 52-70 Weeroona Road, Strathfield, NSW.
Dinner is available from 5.30pm with main meals from around $20 per person.
Please note: If you intend to come along for dinner please RSVP to Rob Weir for a table reservation. robertweir@optusnet.com.au or ph 0418161918
Plenty of undercover parking.
Please check the website and Facebook page for any updates
Gus Staunton Points
---
10th December 2023
Annual Xmas Picnic/Club Plate Inspection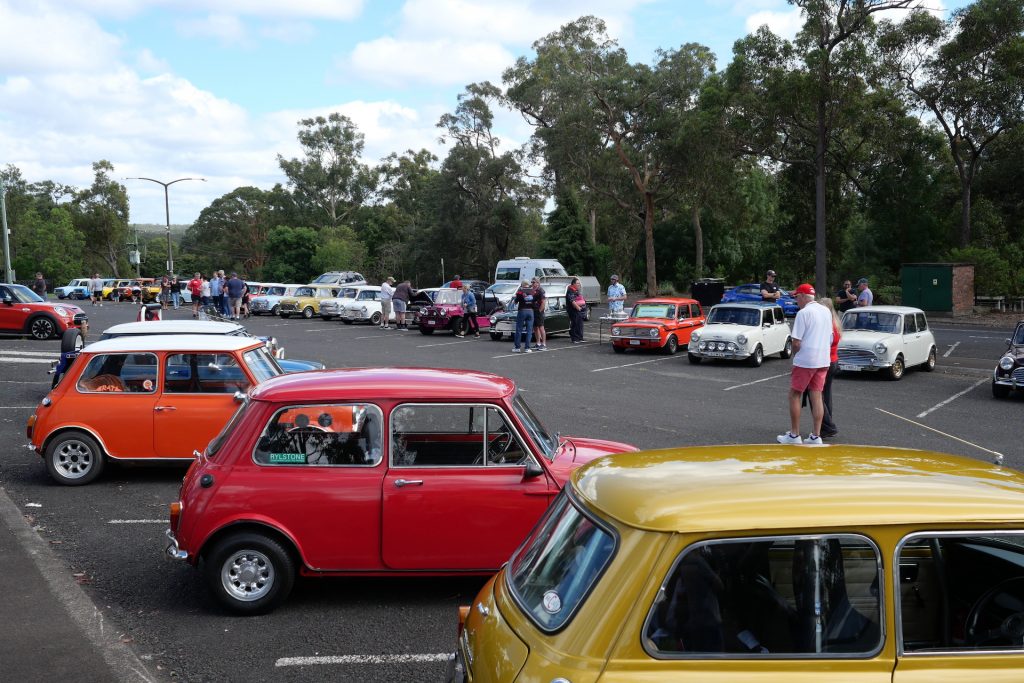 The Mini Car Club Christmas Picnic and Annual Club Plate Inspection Day is an early morning start with BBQ breakfast being served in the picnic grounds just outside the gates of Warragamba Dam.
Discounted merchandise along with a Christmas raffle will add to the fun.
For Catering requirements you Must RSVP by Friday 8th December 2023.
Meet at the venue at 8:00am or convoy from McDonalds Edmondson Park, Cnr Camden Valley Way and Gellibrand Road.
The convoy will leave Edmondson Park at 7:15am and travel via Camden Valley Way then Bringelly Road. If travelling along Farnsworth Ave then after passing the sport centre and tennis courts on your left veer left into the large parking area and picnic area. If travelling along Production Ave then turn right into the car park and picnic area just before the entrance into the dam grounds.
REMEMBER ALL CLUB PLATED CARS ARE ASKED TO ATTEND FOR THEIR ANNUAL ELIGIBILITY

 

INSPECTION
Please fill in the Online Form > RSVP Online form
Or
For more information and to RSVP you will be attending please contact Michael Benton 0411 019 112 or email social@miniclub.com.au
Gus Staunton Points
---
Sunday 25th December 2022
Christmas Day
Merry Christmas from the Mini Car Club of NSW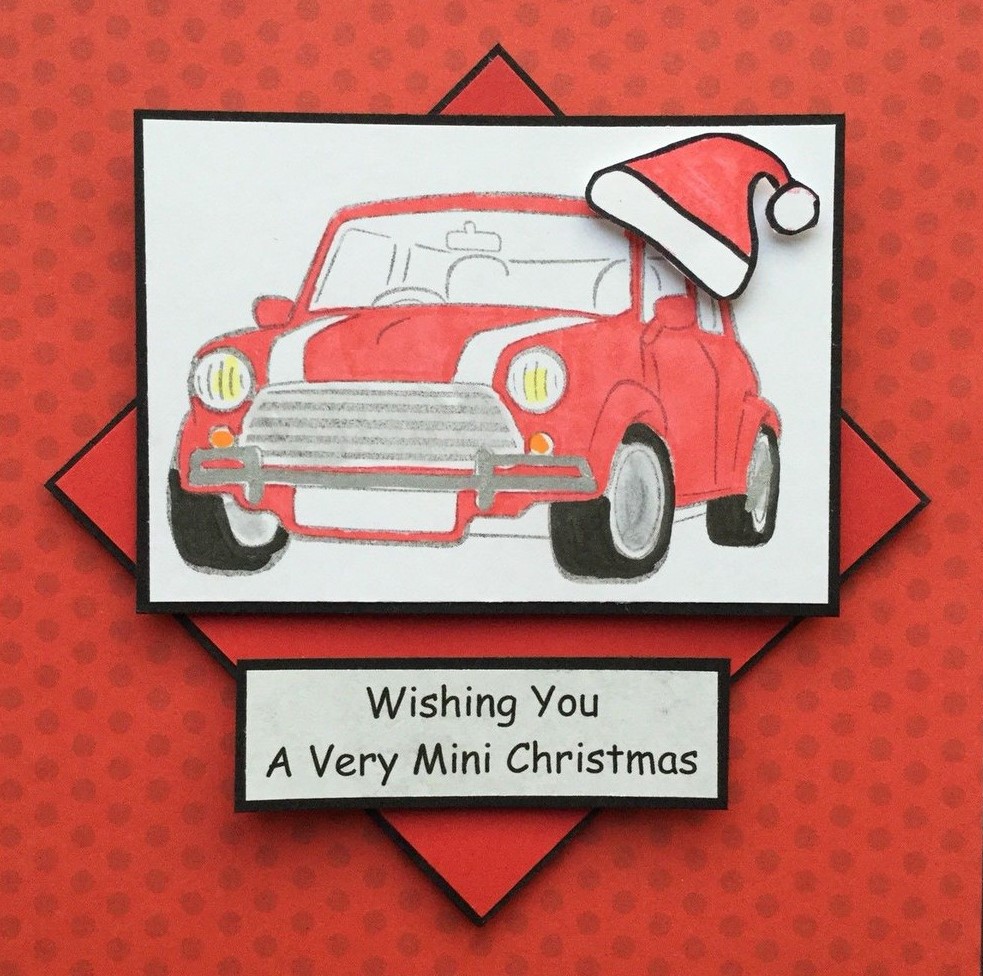 January 2024
JANUARY 2nd 2024
OASIS
T.B.A.                                                                                                                                                 
DETAILS: Allana Flynn-O'Neile   ph: 0417 709 470    Email: allanaflynn17@gmail.com                                                                                                                                          
February 2024
March 2024
April 2024
---
MINIS OVER THE MOUNTAINS - 7-12 April 2024.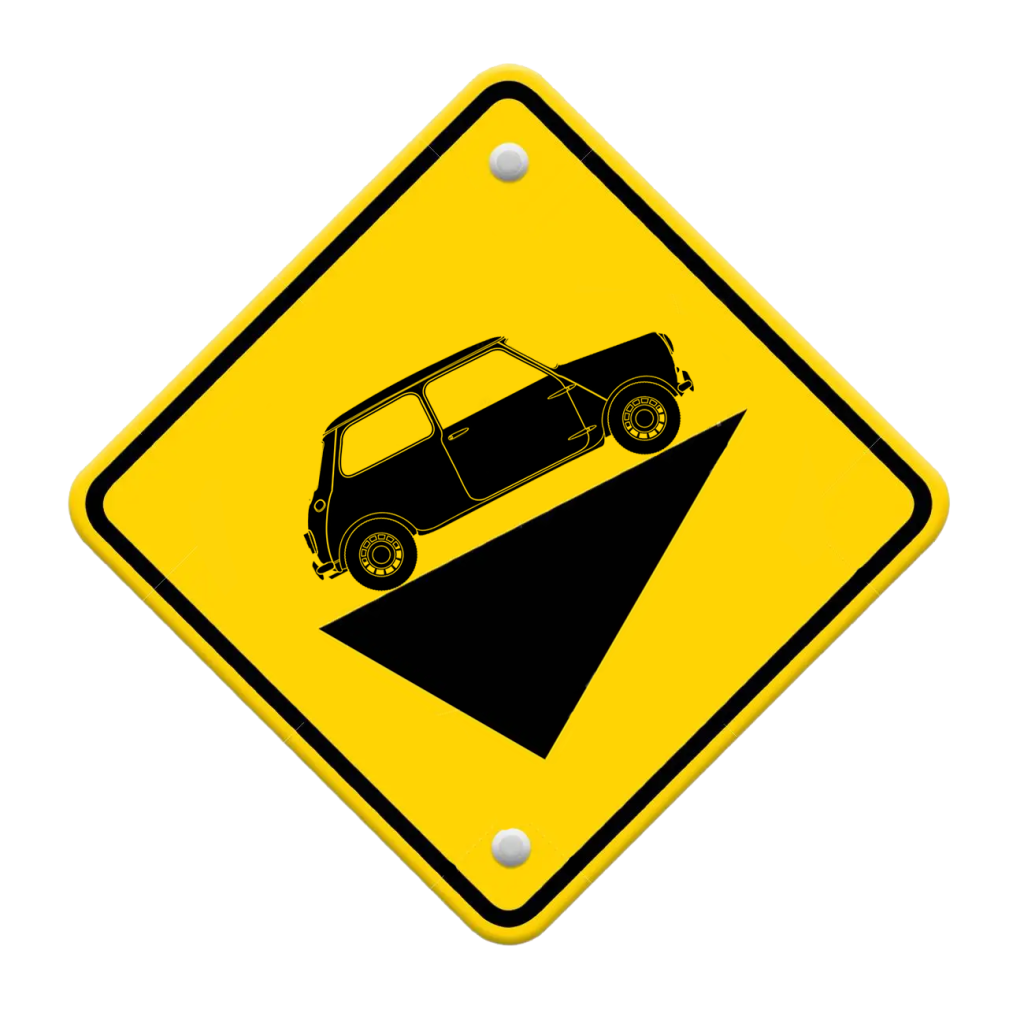 Do you want to go on an amazing road trip in your Classic Mini or your MINI?
Then why not join our "Minis over the Mountains" tour including Mount Ainslie, Mt Kosciusko, Mt Panorama between 7-12th April 2024.
We hope to catch the autumn colours as we travel over the mountains and through country NSW. The route has been calculated to limit each day's travel to around 250km or 3 hours driving with the round trip from Sydney to be approx. 1500km. Overnight stops are in Canberra, Jindabyne, Wagga Wagga, Cowra and Bathurst via Mt Kosciusko through Khancoban and Tumbarumba. During the day we will take in the views and tourist sites including Mt Ainsley, Old Parliament House, Canberra Arboretum, Temora Aircraft Museum, Cowra Japanese gardens, Mt Panorama, Bathurst and more.
Estimated cost for our adventure for two people with 5 night's accommodation, fuel and meals is approx. $1500.
In early October we booked accommodation at each of the planned motels and will need to confirm these rooms for participants by late November 2023.
Happily we already have enough participants to make this event viable and they join us in hoping you can join us for these incredible six days or a couple along the way.
Firm confirmation and bookings will be made in late November 2023.
Please email social@miniclub.com.au   or phone Michael 0411019112 to indicate your interest.
Michael & Lynne Benton
Social team
---
2023 SOCIAL EVENTS
16th April - Blue Mountains - Finish at Bilpin Cider
21st May - National Motoring Heritage Day, Multiple destinations
18th June - Royal Federation Hotel, Branxton, Hunter Valley
16th July - National Park to Burrawang Cafe
20th August - Shannons Classic
26/27th August - Rylstone Classic
17th September- Phil Briggs Run
14-16 October - Kandos Weekend away
19th November - Hardys Bay, Central Coast, Hardys Bay Club
10th December - Annual Xmas Picnic/Club Plate Inspection
---
Other Events of Interest
OASIS EVENTS 
ALL THESE EVENTS MAY BE SUBJECT TO ANY RESTRICTIONS OR RULES THAT ARE IN PLACE AT THE TIME DETAILS & BOOKINGS: Les, Email.
mumspalace@hotmail.com
   Ph: 9838 8063
---
2023 events
Minis in the Gong Runs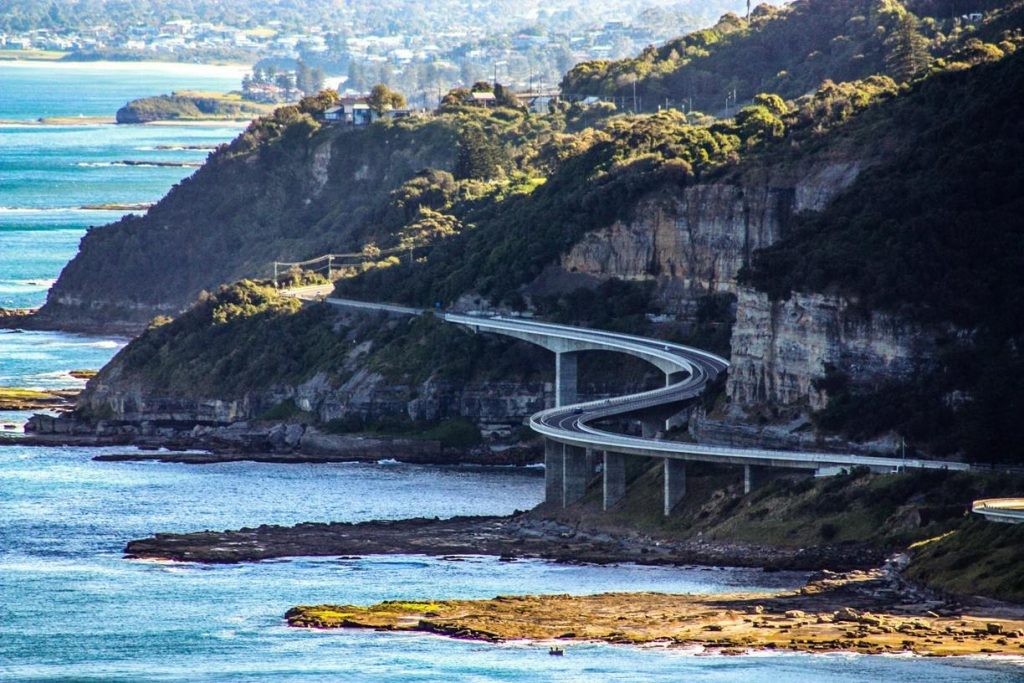 Events are cautiously recommencing 
If you own a Mini or a Mini Variant, or a BMW MINI you will be more than welcome to accompany any of our events. You don't have to be in the Gong to join in. We regularly see ACT, Sydney & Southern Highlands cars. There are no membership or joining fees as MITG is this website, and that is all it is.
Start: Key Batteries, Crn Mt Keira Rd & Abercrombie St
For more information and to find out details of the next event  www.minisinthegong.com.au
IMPORTANT: Due to a variety of circumstances e.g. poor weather, road closures, time, lack of numbers or vehicle breakdowns, we may need to change or cancel a planned route or meeting point at the last minute. On these occasions we will try to post in the forum and/or on Facebook, however this is not always possible.
Therefore if you DO intend to meet us along the route somewhere, please let us know by making a post in the General Forum or on Facebook. This way we can try and let you know if there is a last minute change to plans.
Please note that all Minis in the Gong events are now on our Gus Staunton Points.
Mini Car Club members please remember to sign the attendance sheet.
---
Sydney Minis Monthly Meet Up!
Second Wednesday of the Month (SWOM)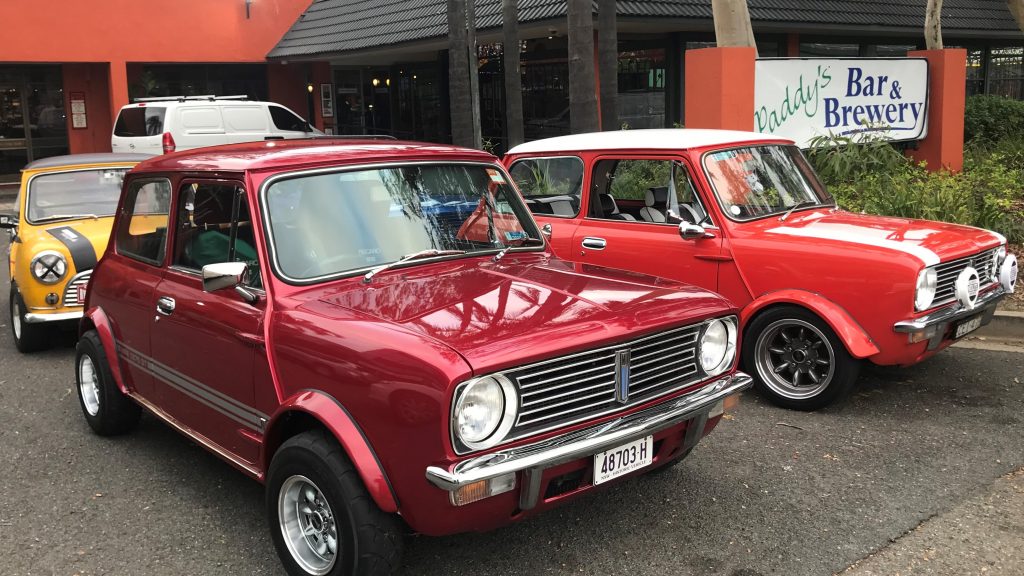 Paddy's Brewery 268 Parramatta Road, Flemington We meet on the Second Wednesday of each Month at 7:30pm for a light meal and the people who attend then decide on the destination for a short cruise and photo opportunity. There is plenty of parking available within view of the bistro courtyard. Keep up to date via the website www.sydneyMinis.com or Facebook page
---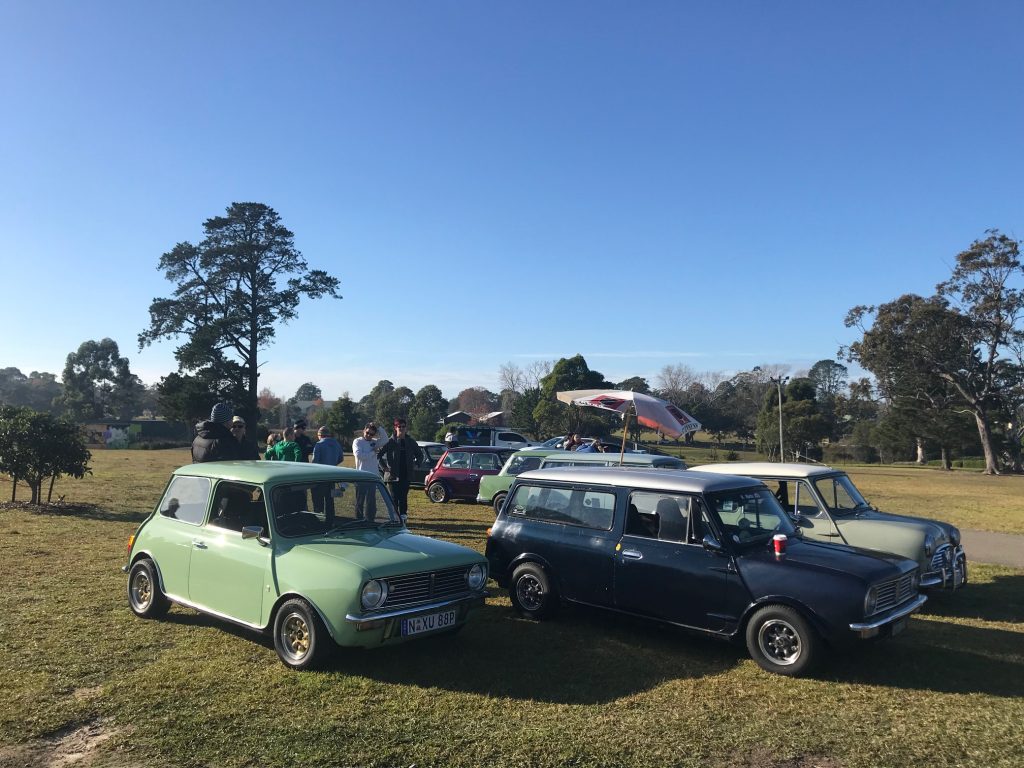 Minis on the Coast – Monthly cruises
Minis on The Coast is a social car group for Mini owners and Mini fans based on the NSW Central Coast.
All Mini models are welcome from classic through to the latest. 
We meet on the 3rd Wednesday night of the month,
6pm at Eat Street Cafe on the Gosford waterfront for a bite to eat and drive afterward.
We also meet on the last Sunday of the month for a drive and a social outing.
Northern drives start from the Turf Hut cafe at Yarramalong Rd, Wyong creek and southern drives start at Worthington MINI at Kangoo RD Kariong.
Contact: (Floyd) 0407 928 473 
(Note: David Hemsley is overseas for 6 months, till November 2022)
Monday Mini Run
A monthly run on the 2nd Monday of the month.
Are you free and want to take your car for a drive?
Meeting place will be the Manor at Yarramalong (Angel Sussurri, 1-4 Linga Rd,)  and will be a fixed venue.
No starting point, just make your way there for an approx. 10:30am cuppa and chat. 
No RSVP needed, only condition, it must be mini / MINI if fine weather or road car if wet weather.
Look forward to catching up with everyone over the coming months.
Contact: Jennifer Thorn 0411 038 927
Please refer to our Facebook page "Minis on the Coast" for the latest event details and updates. 
---
1st Sunday of the month
Auto Brunch St Ives showground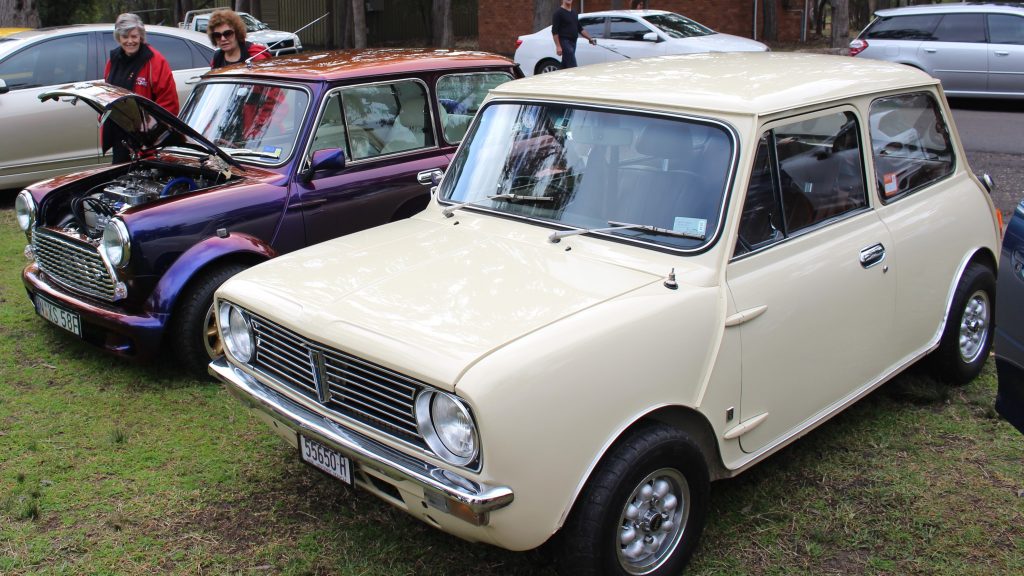 Held at the picturesque St Ives Showgrounds, Mona Vale road,
Updates are on their Facebook page, Auto Brunch NSSCC
For further information and update please contact the North Shore Sporting Car Club.
---
Last Sunday of the month
Cars & Coffee Southern Highlands NSW
Last month was an AMAZING turnout, with a wide range of classic, new, project, collector and downright unusual cars, bikes and generally top humans as far as the eye could see, can... will this one be bigger?
Our hosts did extremely well for their 1st C&C event of ours and, despite doing a great job, have found some efficiencies they're going to work on too. Dust off whatever is sitting in the shed and get amongst it !
Please feel free to share this around your social media and car related networks. See you soon !
A great location with tonnes of parking on asphalt, 2 coffee machines running, the all important BACON and egg rolls (plus plenty of other good food options).
There's also a park across the road, if the rug-rats need to burn off their triple shot espresso levels of energy.
Our Cars & Coffee crowd will have our own dedicated ordering area too, further details will be shared just prior to the day.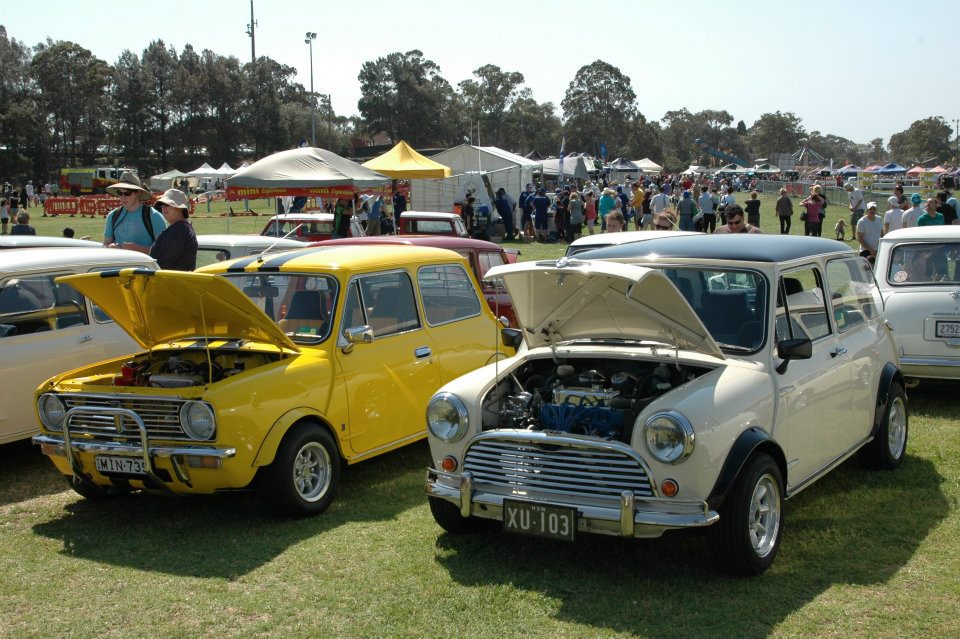 Roll up and check out the array of classic and vintage cars on display.. Hot Rods, classics, vintage, veteran , sports cars and more!
8am - 11am every last Sunday of the month
Everyone is welcome, whether you bring your own classic car or just want to chat to fellow enthusiasts! Contact Grant Freeman ph 0422538539
---
Second Sunday of every 2nd month (August 14th 2022, October, December 11th, etc)
Cars and Coffee- Menai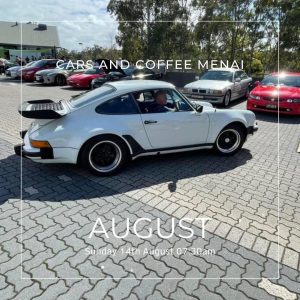 Second Sunday of every second month (
August 14th 2022, October, December 11th, etc)
Just a gathering of car folk early on a Sunday morning to grab a coffee and chat about our cars! Menai cars and coffee is now being held on the 
First Sunday of every second month
 .Just had the last one last Sunday (Feb 2nd 2020) more info can be found on the menai cars and coffee Facebook page . Steam Brothers Coffee and Six Shooter Coffee at Menai Central. To stay up to date with any upcoming events, like our Facebook page. "cars and coffee menai"
carsandcoffeemenai
Would love to have more minis!
---
third Sunday of every month
Classic Cars & Coffee

 

Rouse Hill - Supercheap
All Pre-1992 classic, Muscle cars, Hot rods, Vintage etc. owners,
Great venue, free admission and dust free environment
Meets starts 6:30am -9:30am
3rd Sunday - Supercheap Car Park
Commercial Rd, Rouse Hill
There will coffee vans, and scrumptious Bacon & Egg rolls
For further information & details https://www.facebook.com/ClassicCarsandCoffeeRousehill
---
Cruise & Dine Night
Second Saturday of each Month –
Hungry Jacks Sylvania
Cnr. Box Rd and Port Hacking Road
A casual meet & greet for hot rod & custom car enthusiasts, from 5:30pm.
Please note that all convoys may not be published in the Clubs East West magazine and if you would like to participate please refer to updates on our web page www.miniclub.com.au or our face book page to get the latest convoy details. It is important to check for additional events or updated details on our web page or contact the event organiser prior to attending. All events published on this website or Facebook page are eligible for Mini Car Club historic or modified club plated cars to attend without requiring an entry into your logbook.. Please ensure you have a copy of the event details with you in the car.
Please keep up to date on any changes to our club's events by contacting the organiser or referring to our website of Facebook page.
Thank you for being a part of our group