To advertise here please contact Michael at          webmaster@miniclub.com.au
All for sales will be removed 30 days after listed, unless the webmaster is notified that you wish to keep it advertised.
63 850 mark 1 body
Some rust and some dents, but straight
includes mobile stand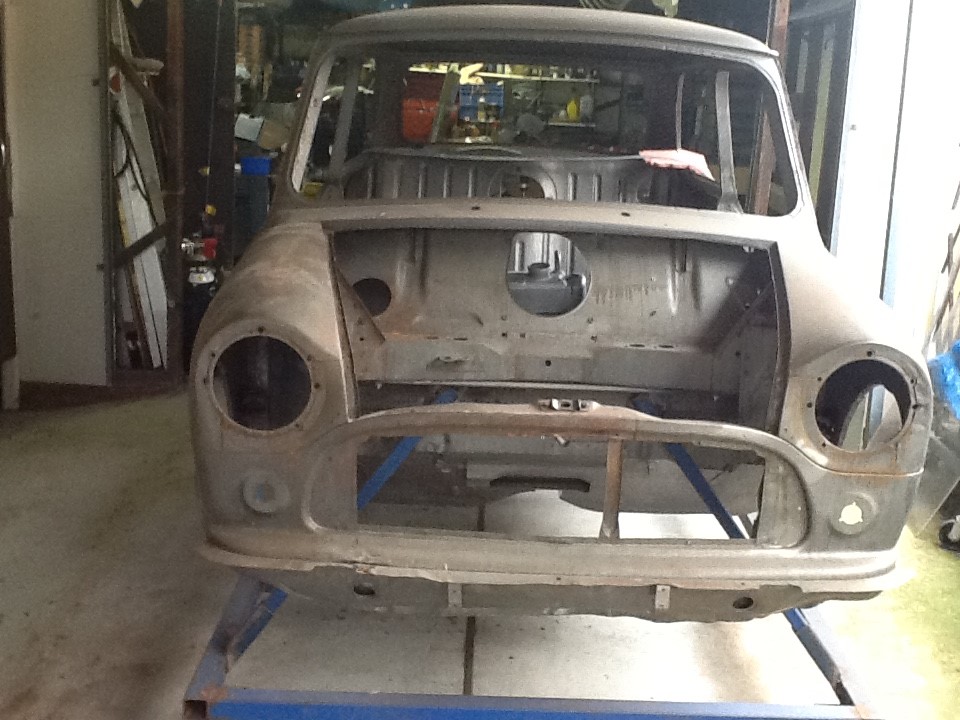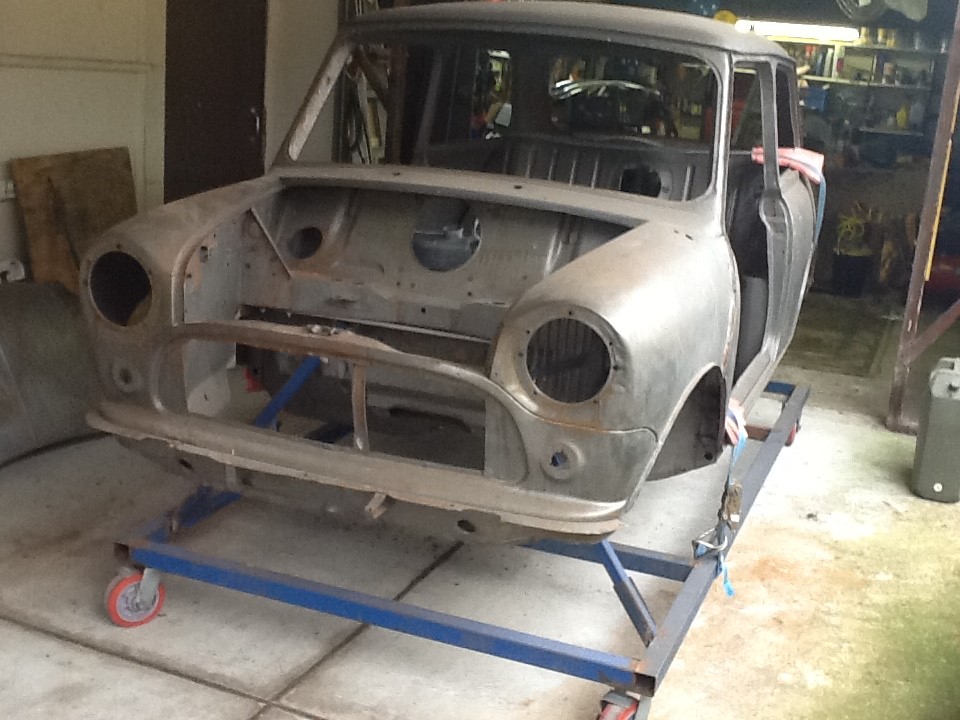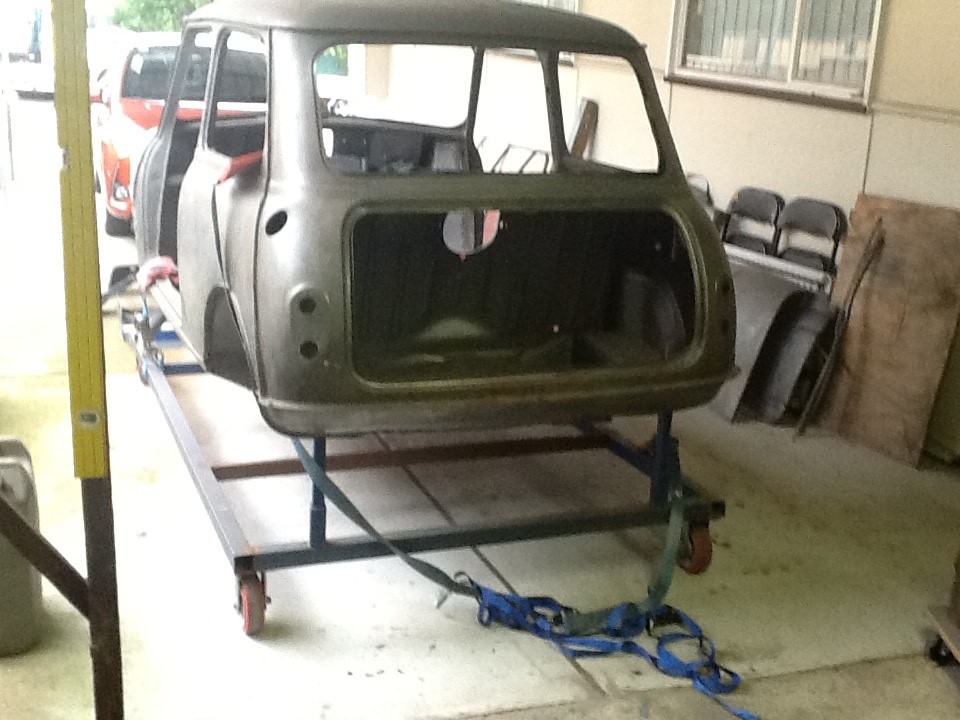 Best offer over $500
Chris Wright , ph 02 9896 2299
wright@optusnet.com.au
Morris Cooper S MK1, November 1965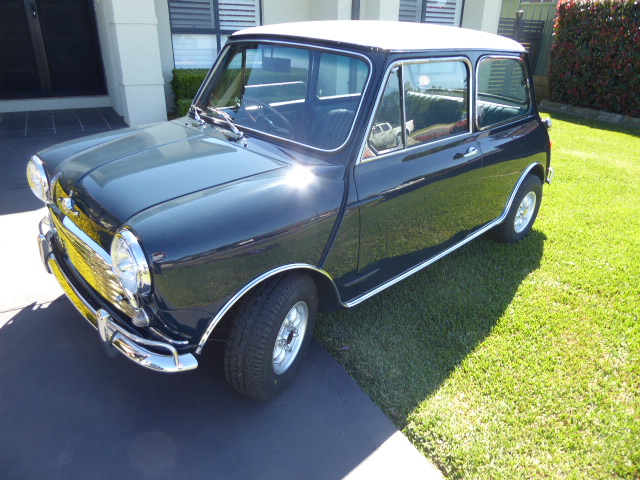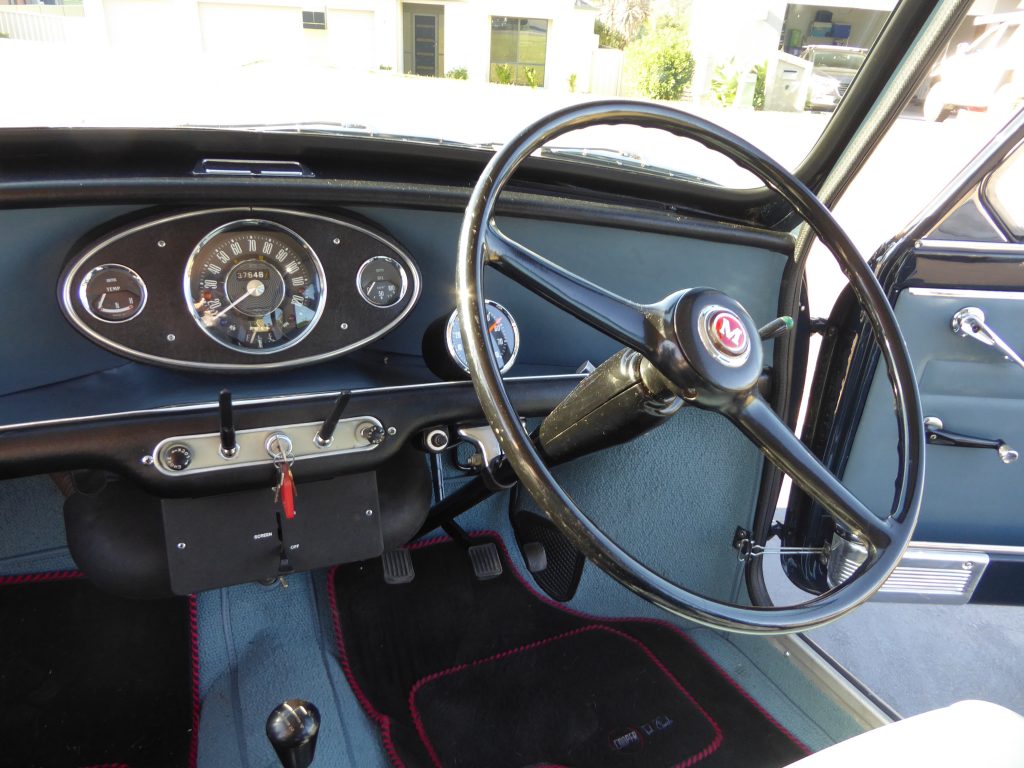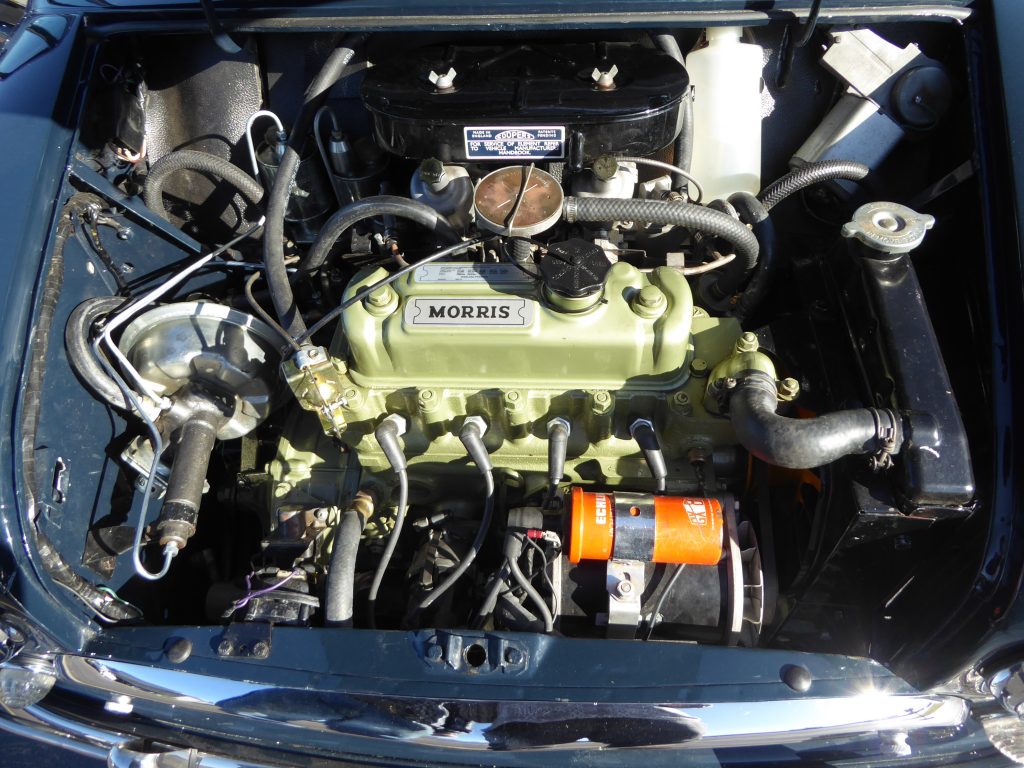 Matching numbers
Marine Blue / Toga White
Underwent full restoration in 2018-19 nothing left untouched
Last registered in 1973 before club plates September 2019
Low mileage believed to be original. 37,000miles
All original except wheels ( JBW )., have original wheels in storage.
Currently on club plates.
Located in Maitland, NSW
Asking Price $63,000
Contact owner Ken Randall for more details. M. 0478500695, H. 49335420
Drivers Side only front quarter window rubber.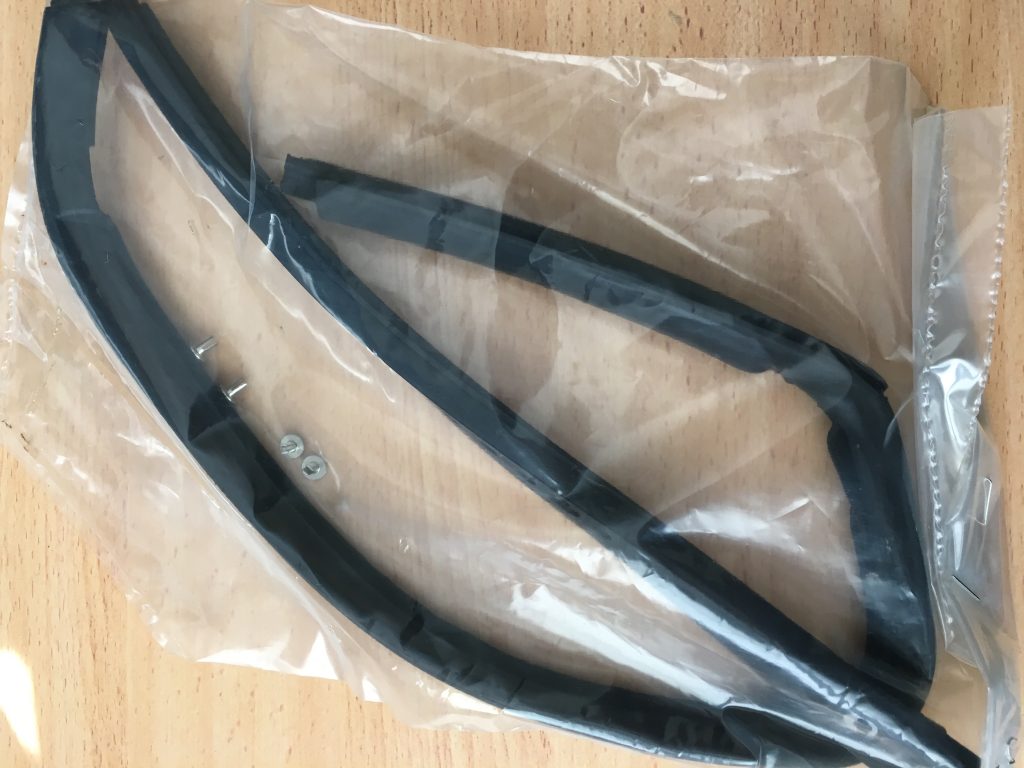 Reinforced type so good quality - $110
Northern Beaches pick up or happy to post at cost
Campbell Forsyth 0425 281 100
Dunlop Alloy wheels
SOLD
1970 MK2 Cooper S
It has been fully restored and garaged most of the time. It has traveled approx 15,000 miles since restoration in 2002.
I live on the south coast of NSW and am a member of the Classic and Vintage Motor Club of the Eurobodalla.
Contact Ian Miller ph 0412 698 826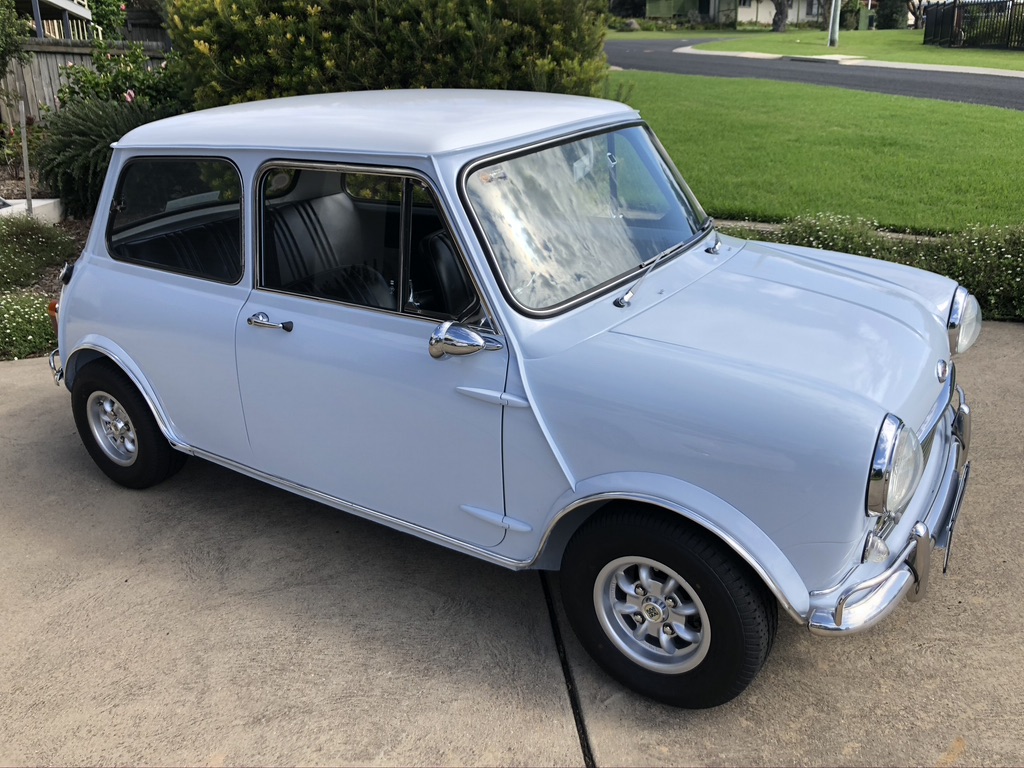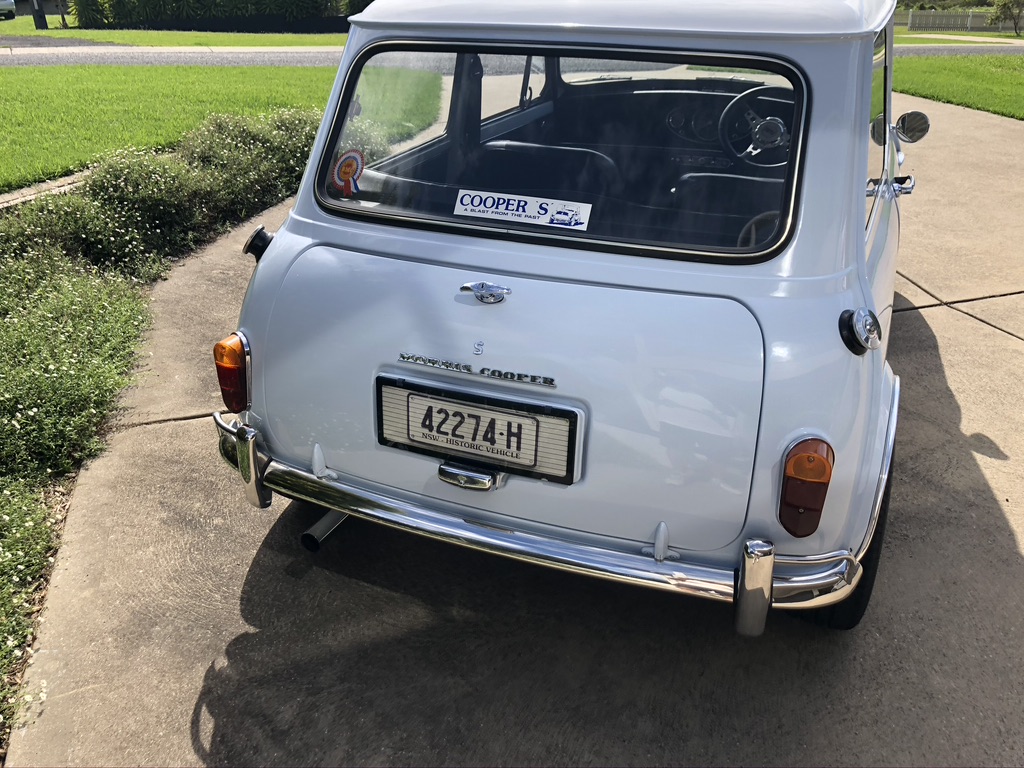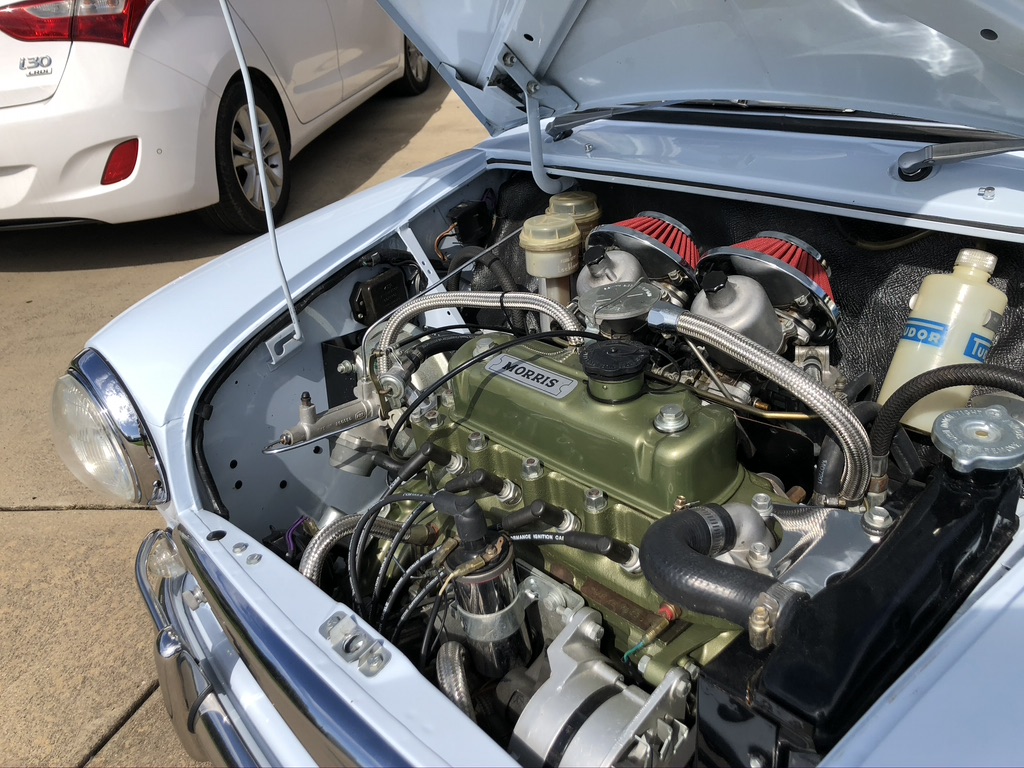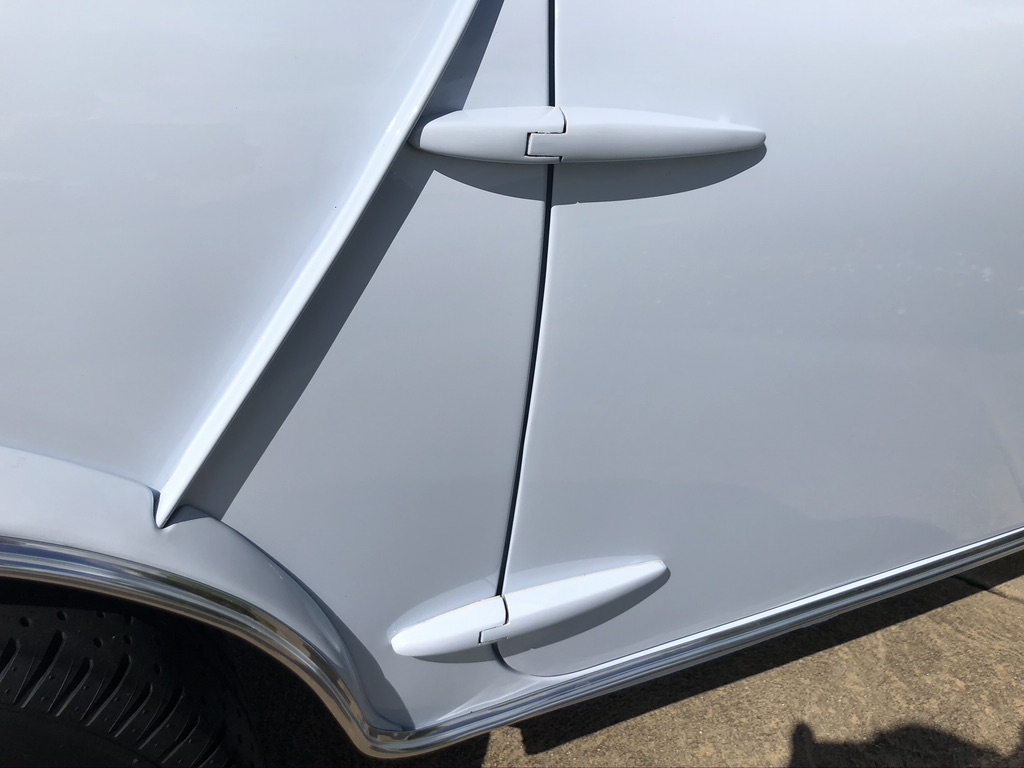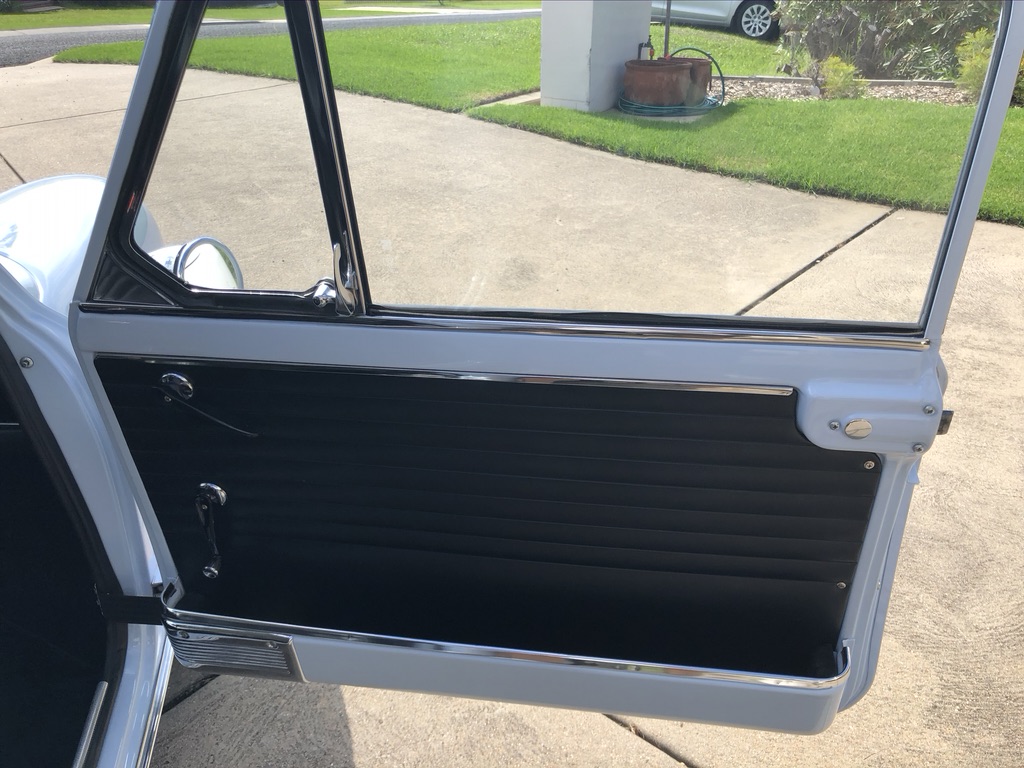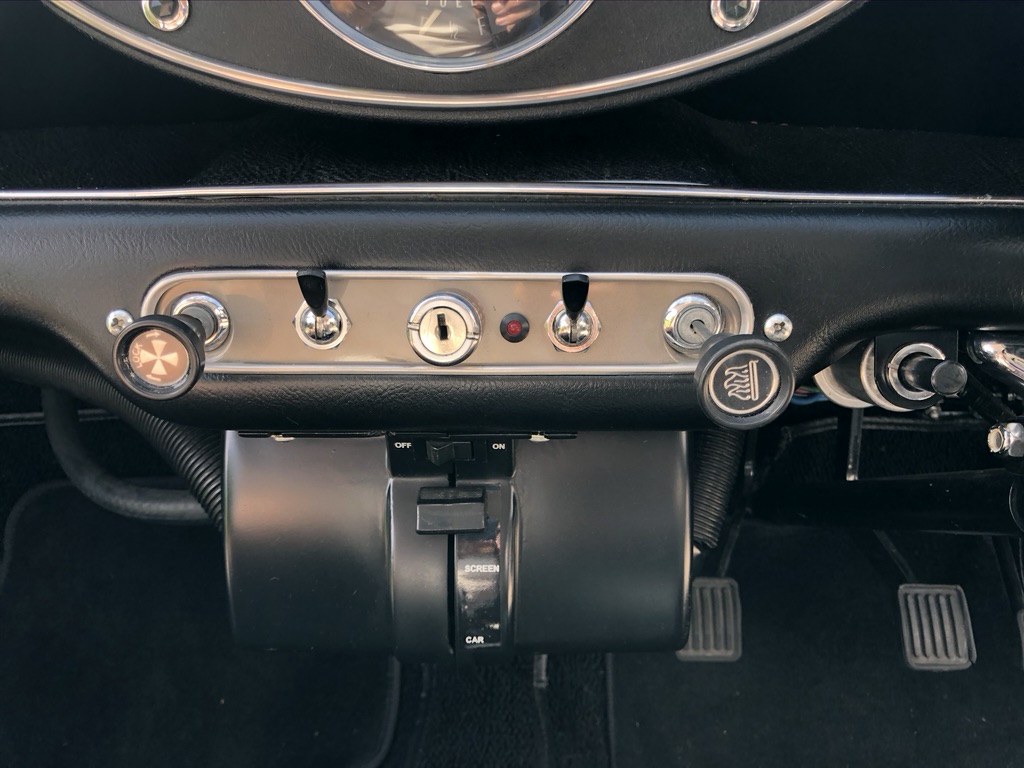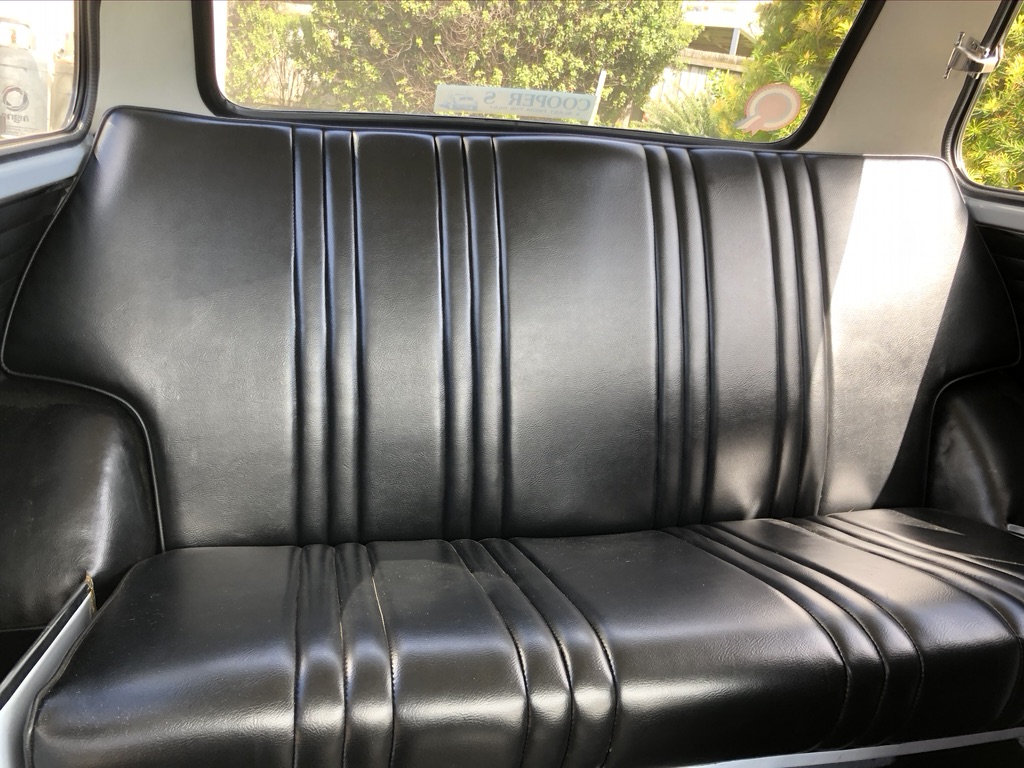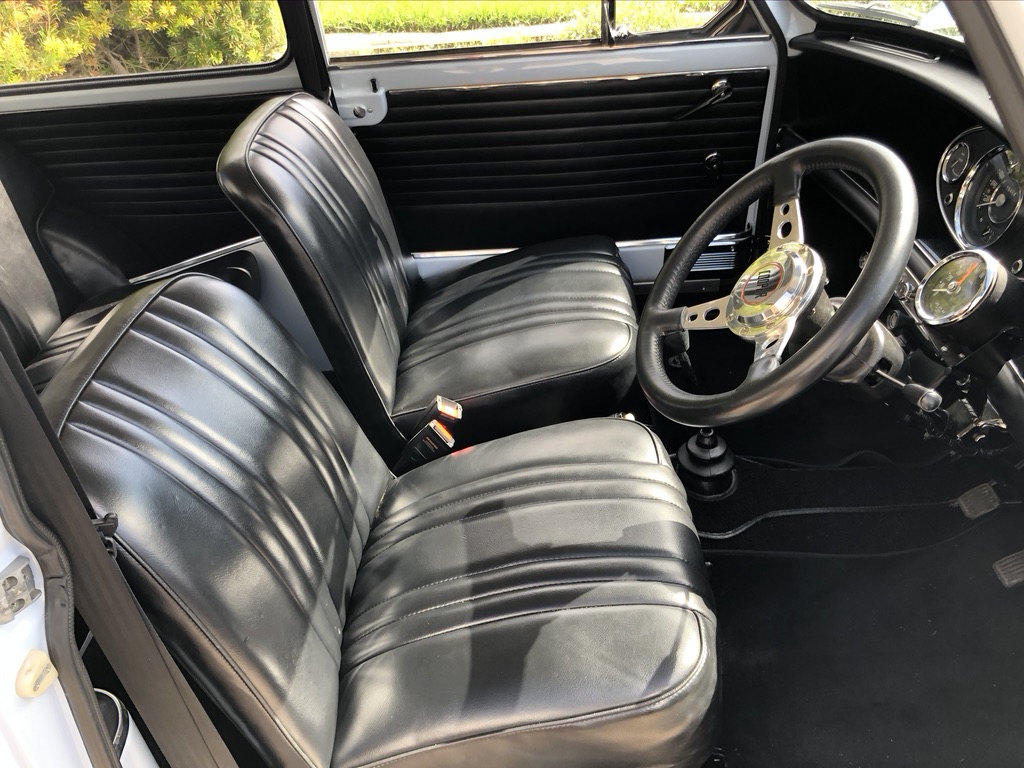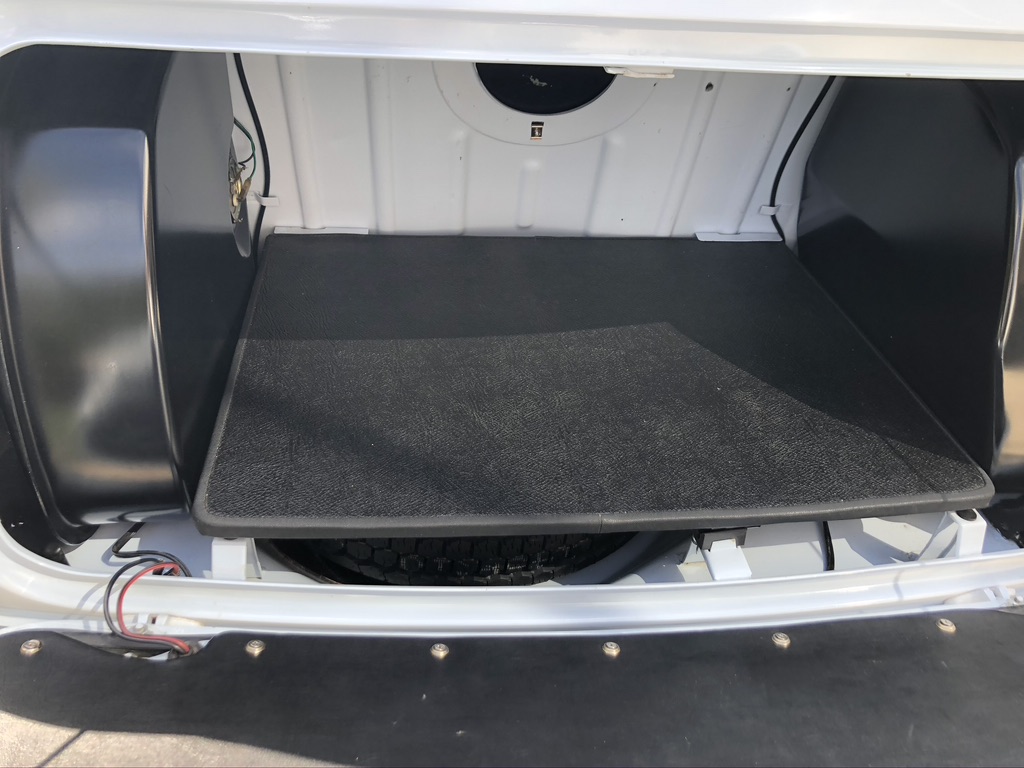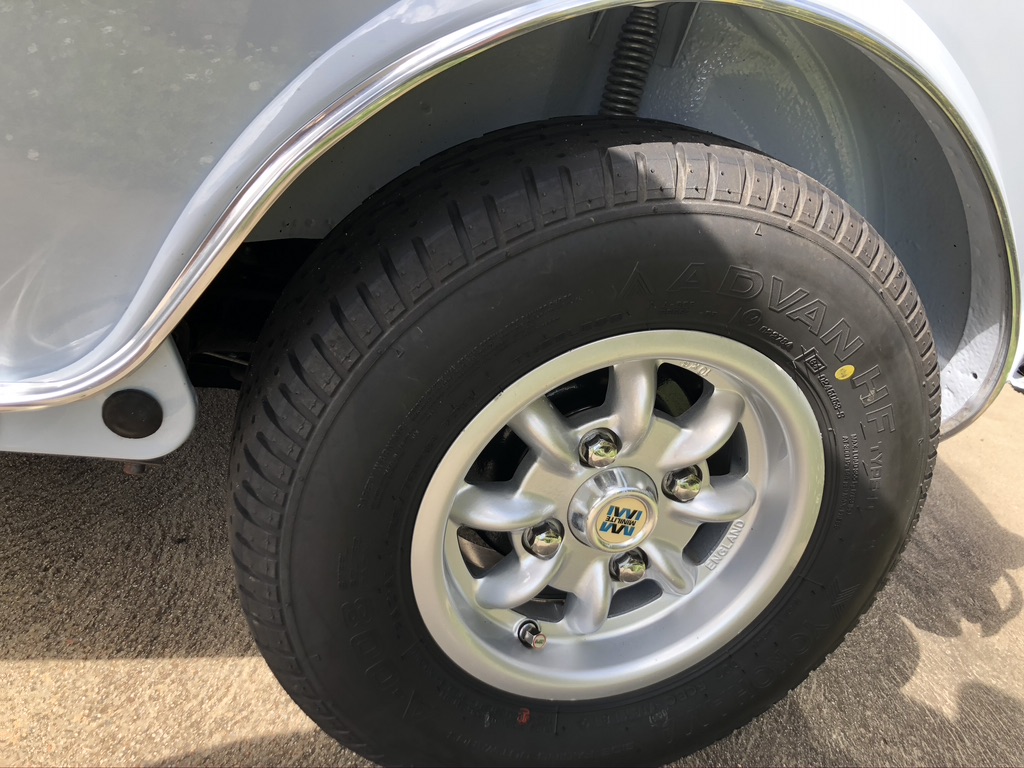 1974 Innocenti Mini Cooper 1300
Export Series 300.
This ITALIAN BEAUTY has all the features of a Cooper S. Twin carbs, front disc brakes, 2 extra head studs, flared wheel arches. This beautiful Mini is possibly the only one of its kind in Australia!
LHD with genuine 6 gauge dash.
This lovely Innocenti spent most of its life in Trieste, Italy.
Now located in Melbourne Vic.
$55000.00 ono
Please phone Olindo on 0413 316 157 for more information.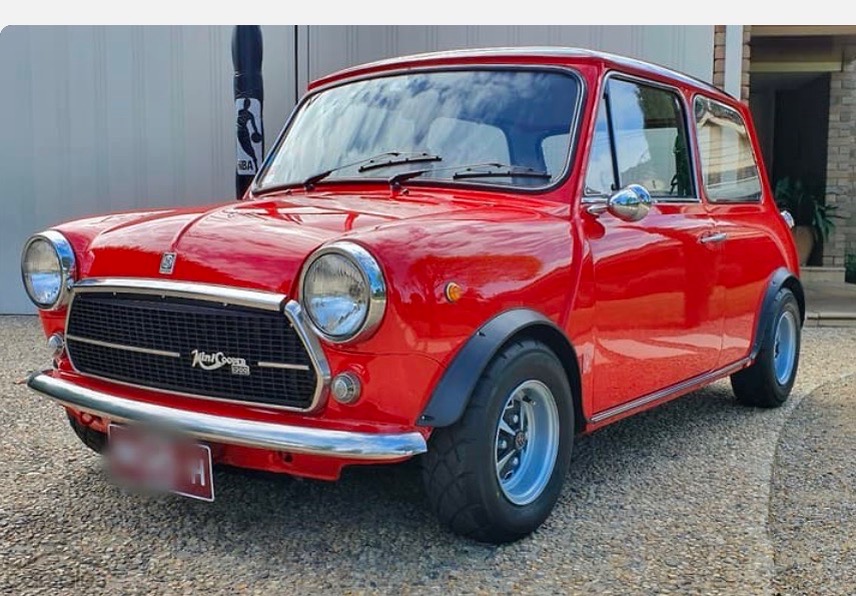 1976 Mini Leyland Clubman
Original plates
White
5 months Rego
logbook
Owners manual
Anti theft lock
Spare parts
Sony Stereo system
Has little rust
Selling price $6,600.00
Must sell located in Kyeemagh, NSW
Contact Gary Worrell mobile 0403268574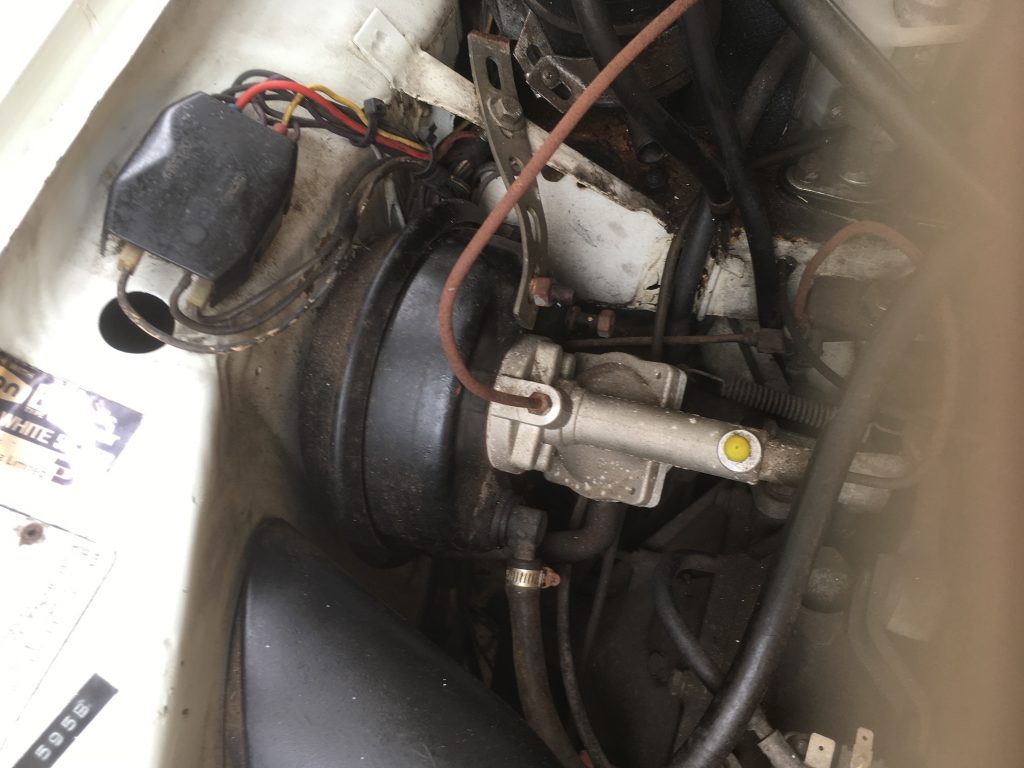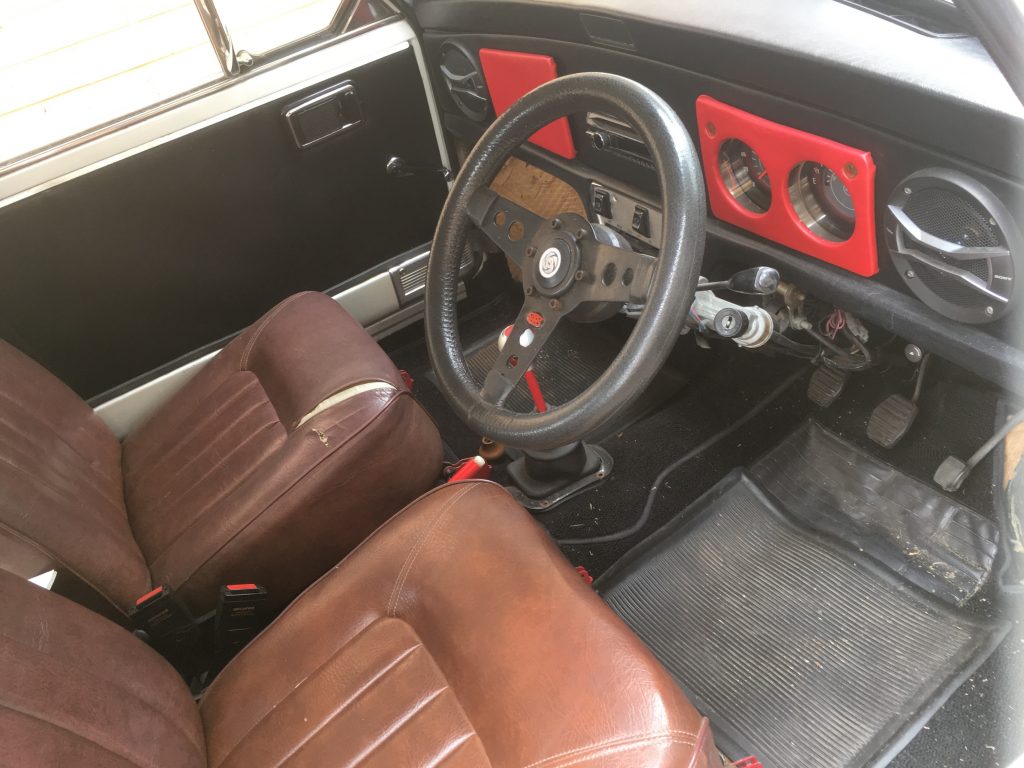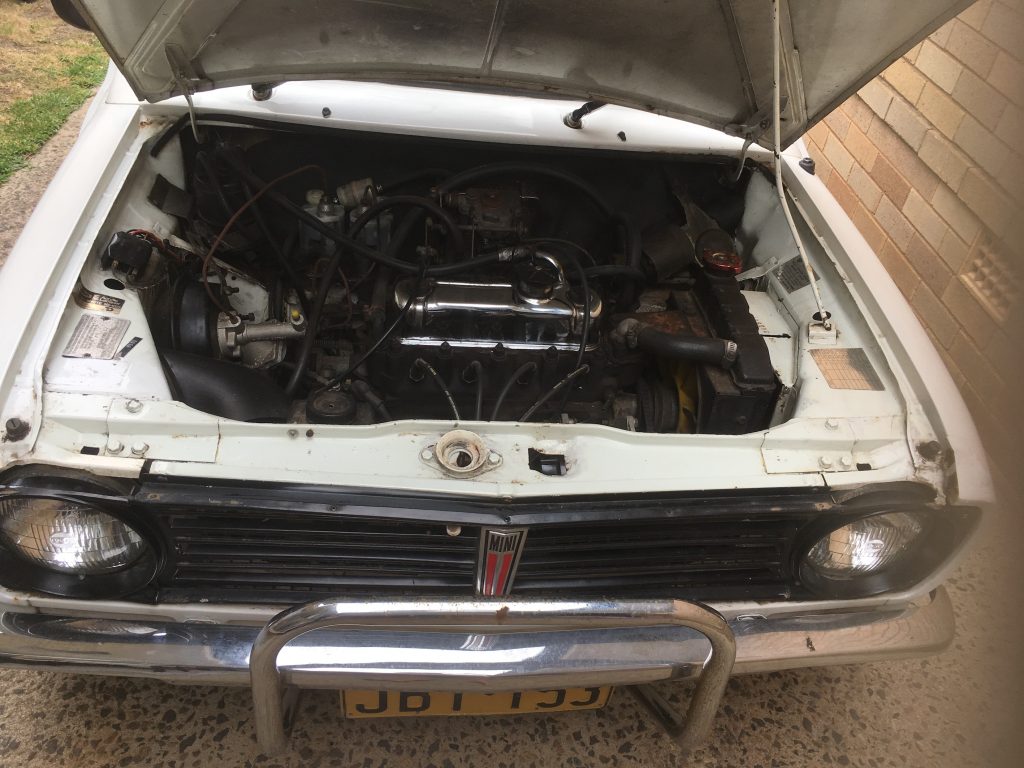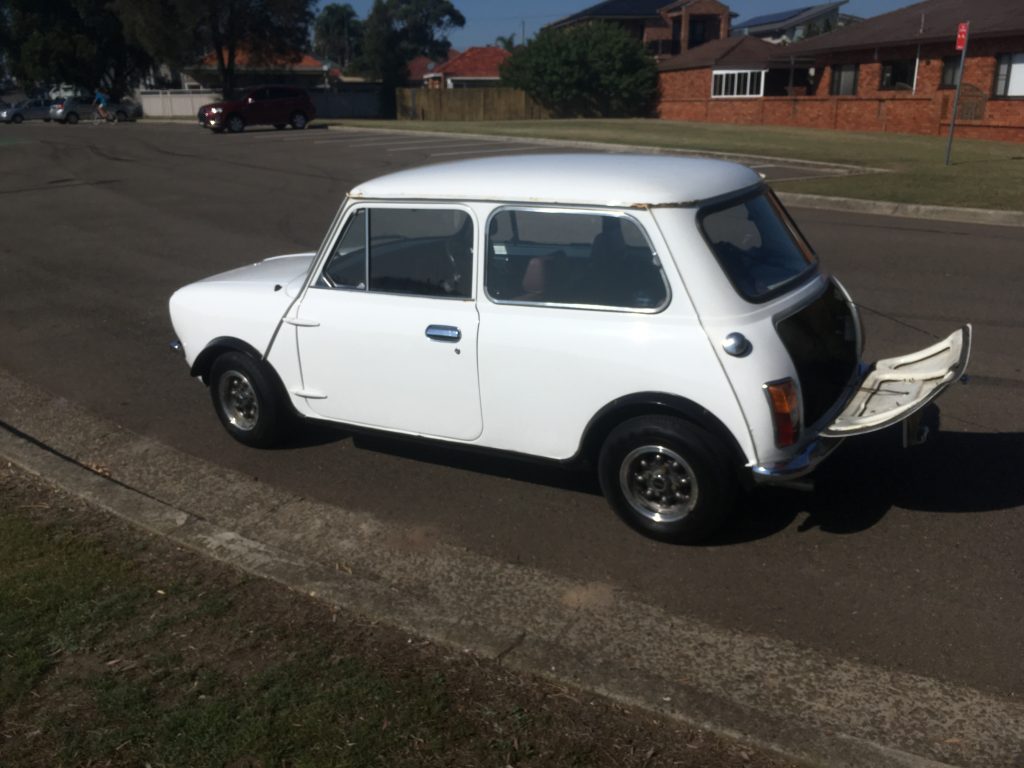 Mini parts from Morris 850
Original (used) starter Morris 850 motor stamped 10/63. shaft has no play and turns OK when connected to a battery – $100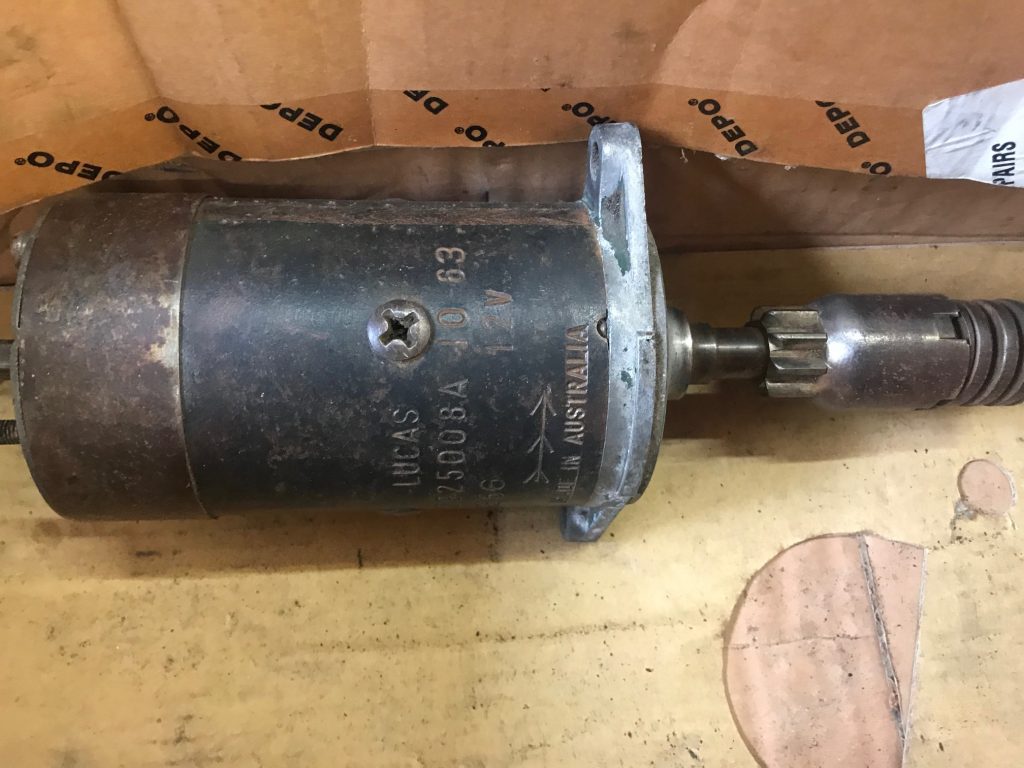 Original 850 1 1/4″SU carburetor (AUD13) in good condition. butterfly shaft has no movement. $75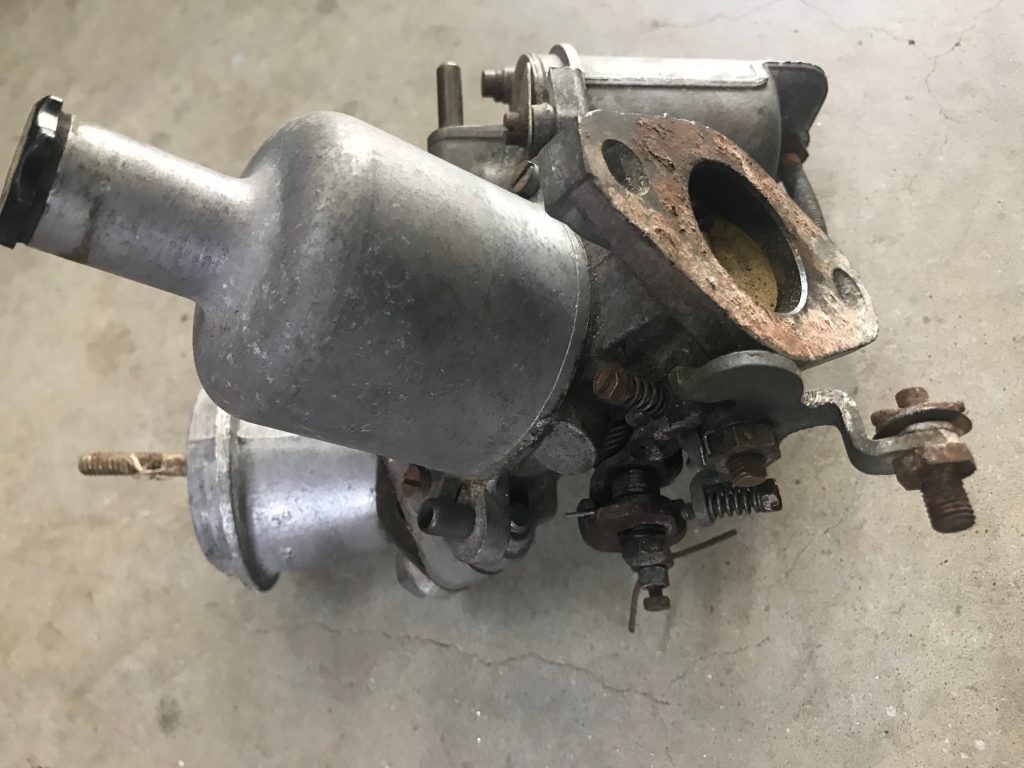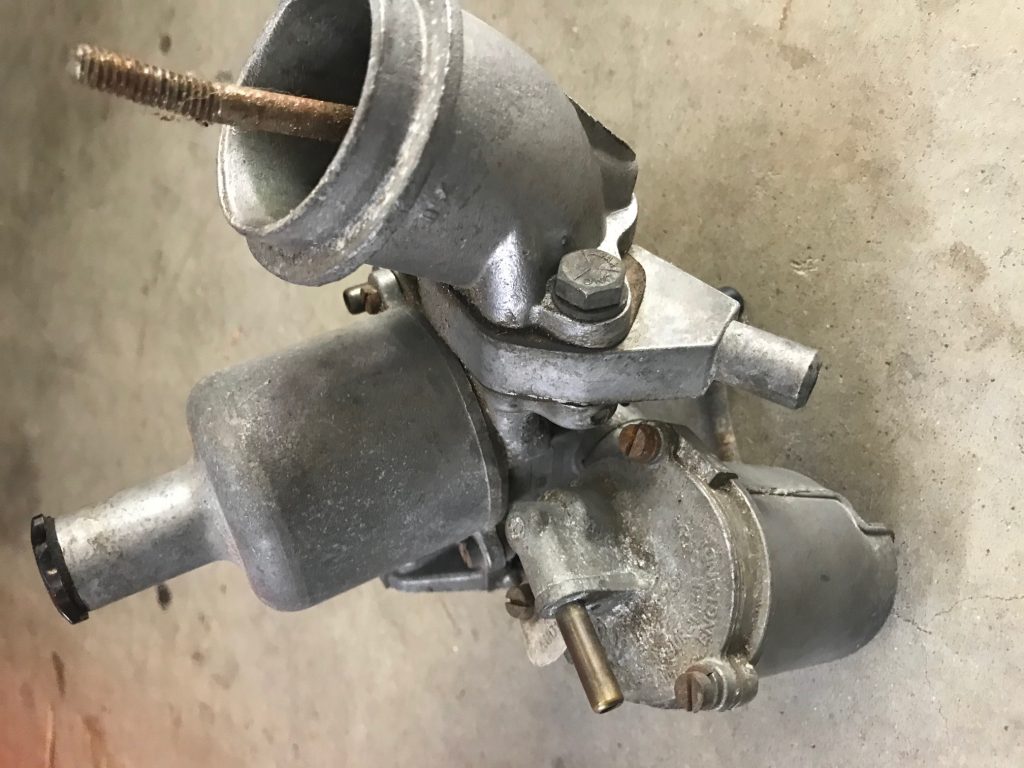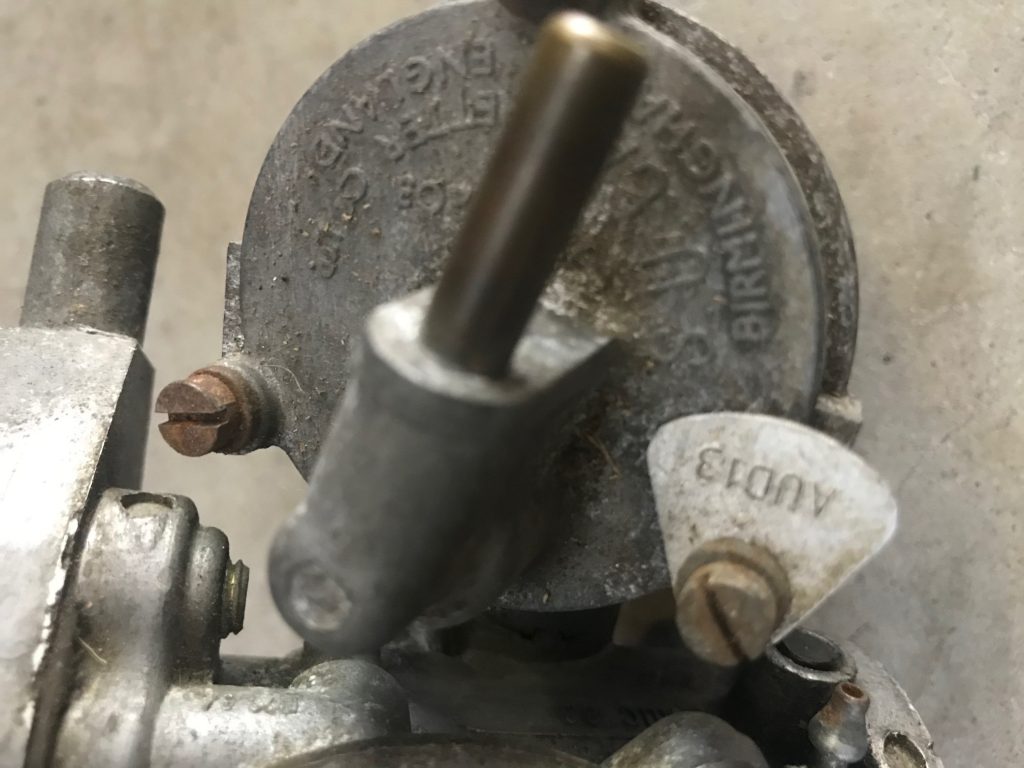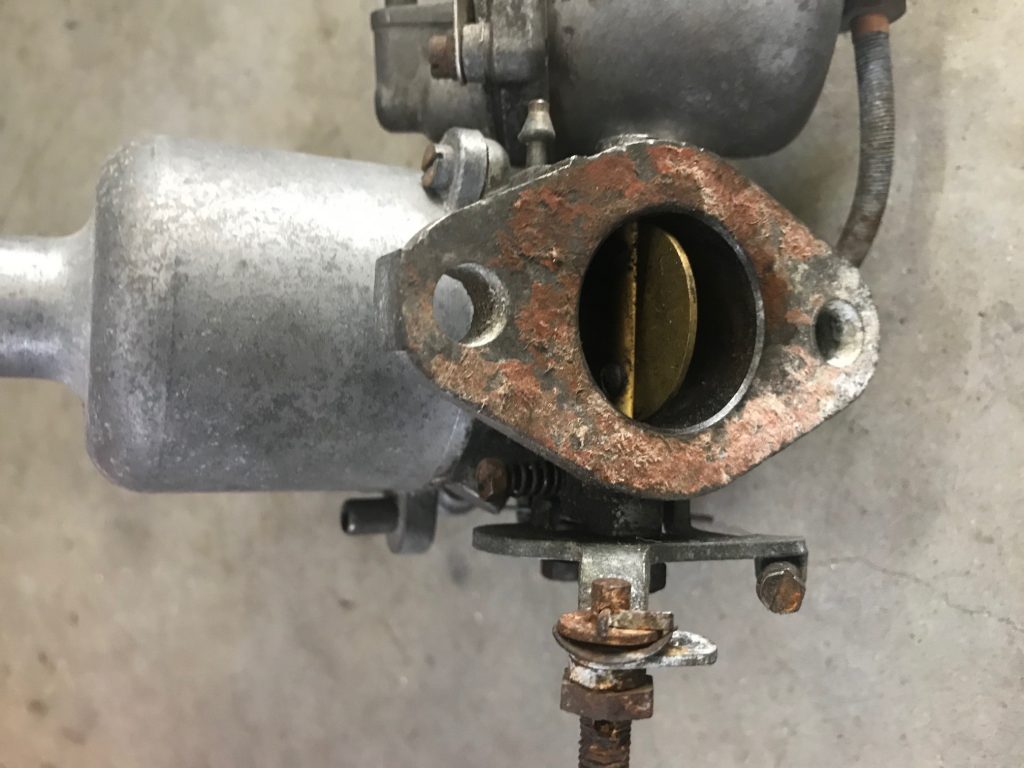 NOS 850 clutch plate $40
Contact Michael  0411019112
2 X CLUBMAN WHEELS
I purchased for a trailer but never used.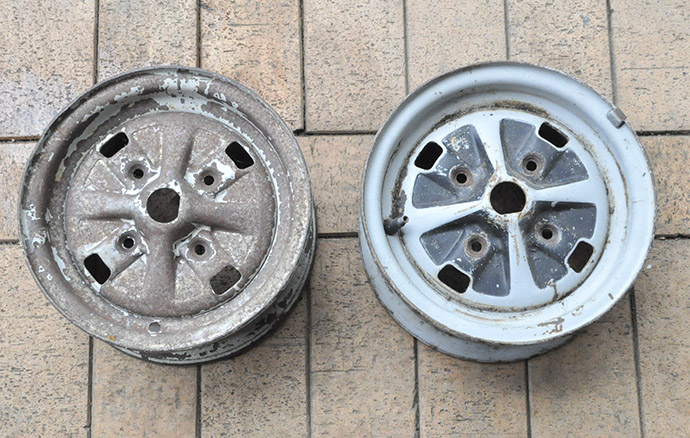 They appear to be stamped FIRSAT 2-78 (could be 12-78) and 41/2JX10. I can send close up pics of markings if someone is interested.
I would like $60
Phillip Oliver
PH: 0412 989 479
1976 Leyland Mini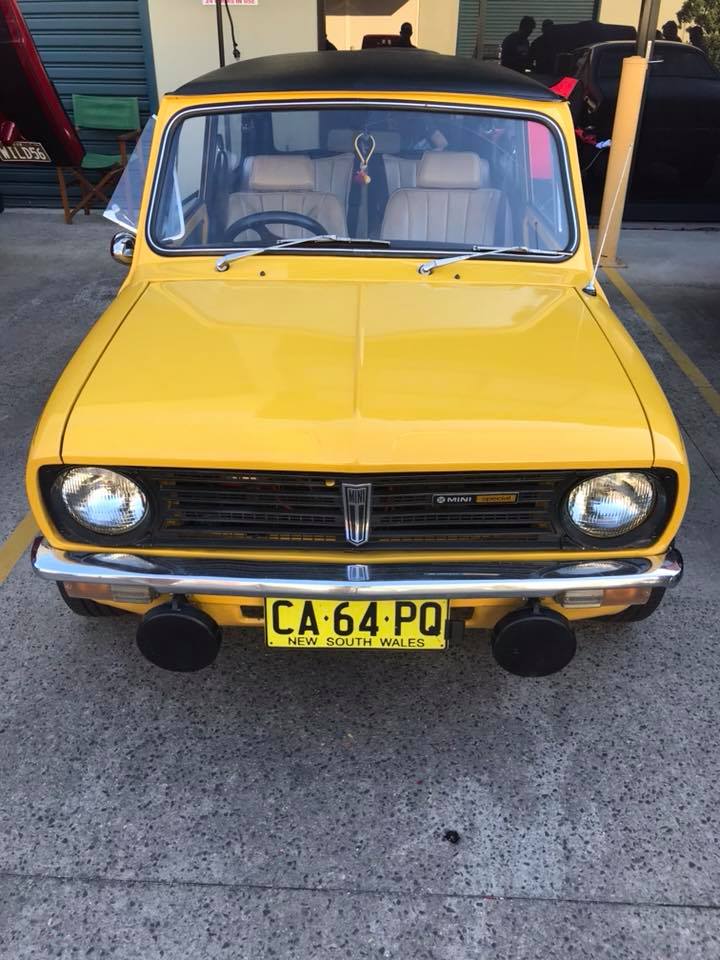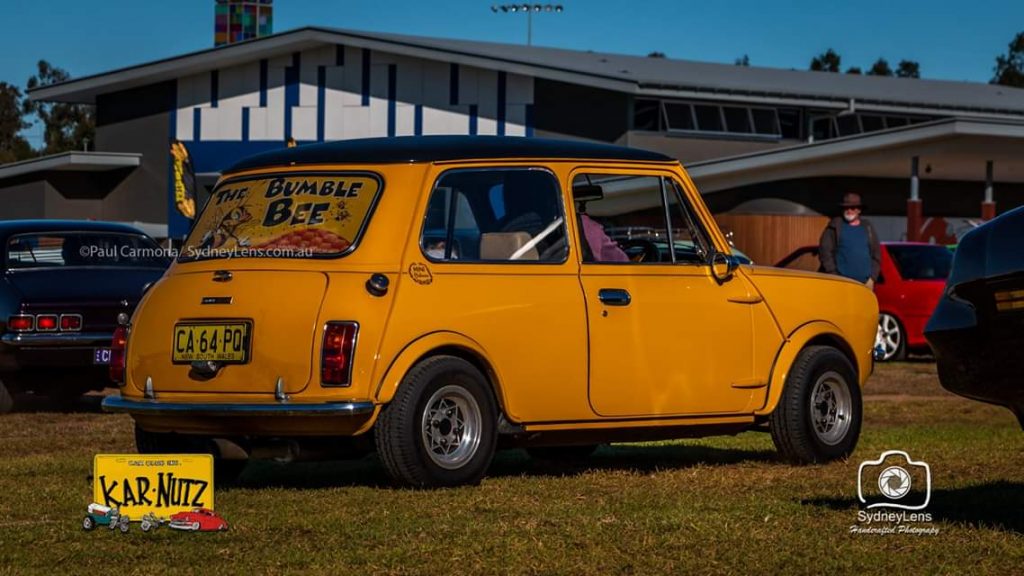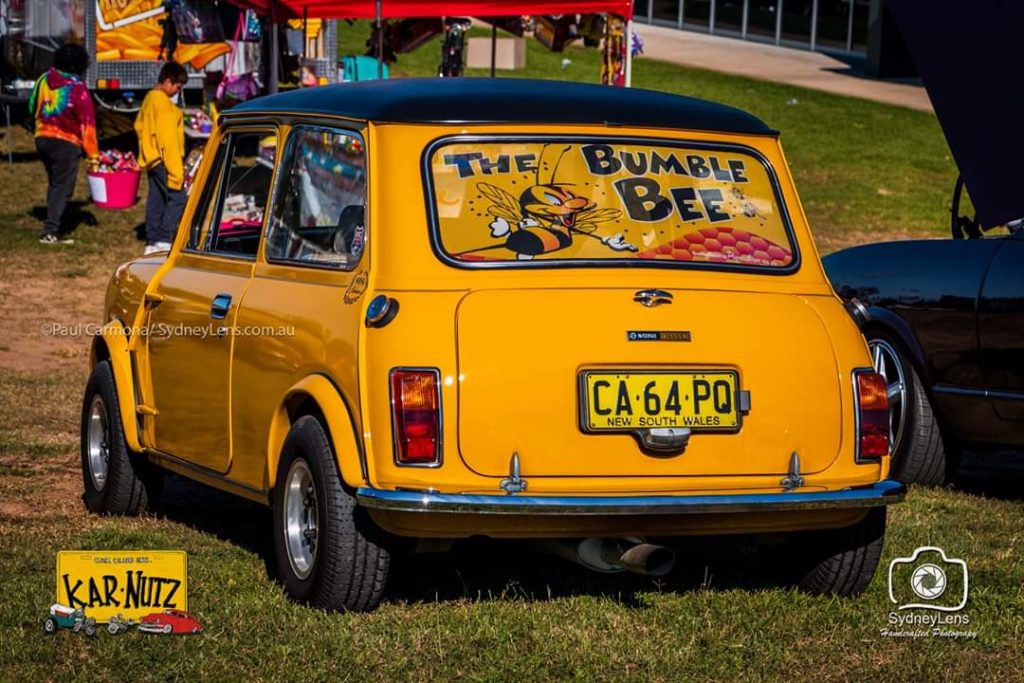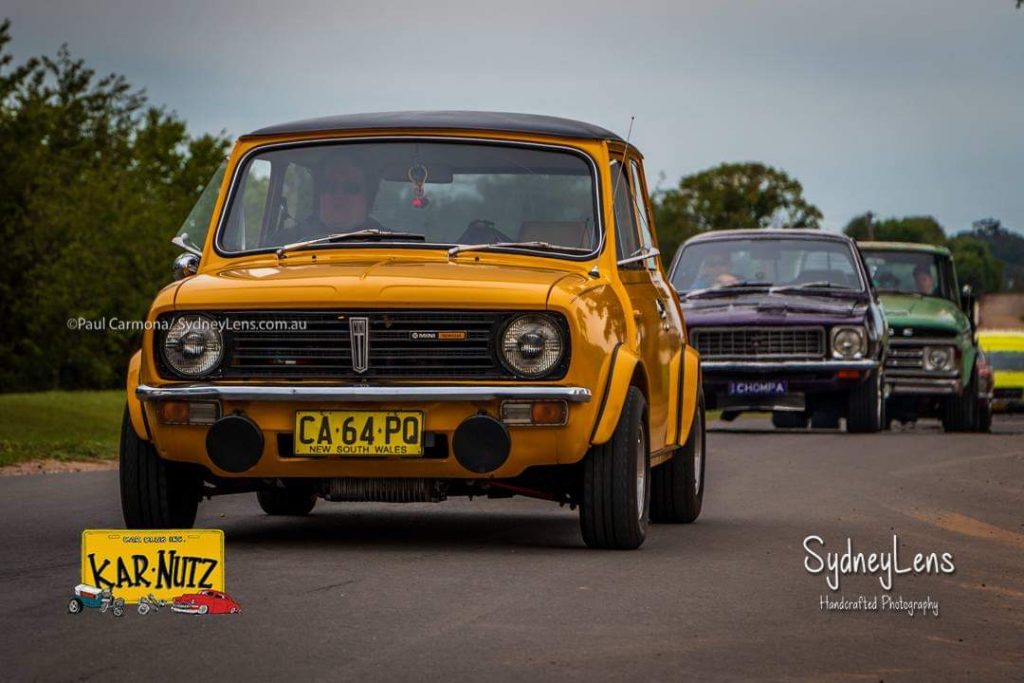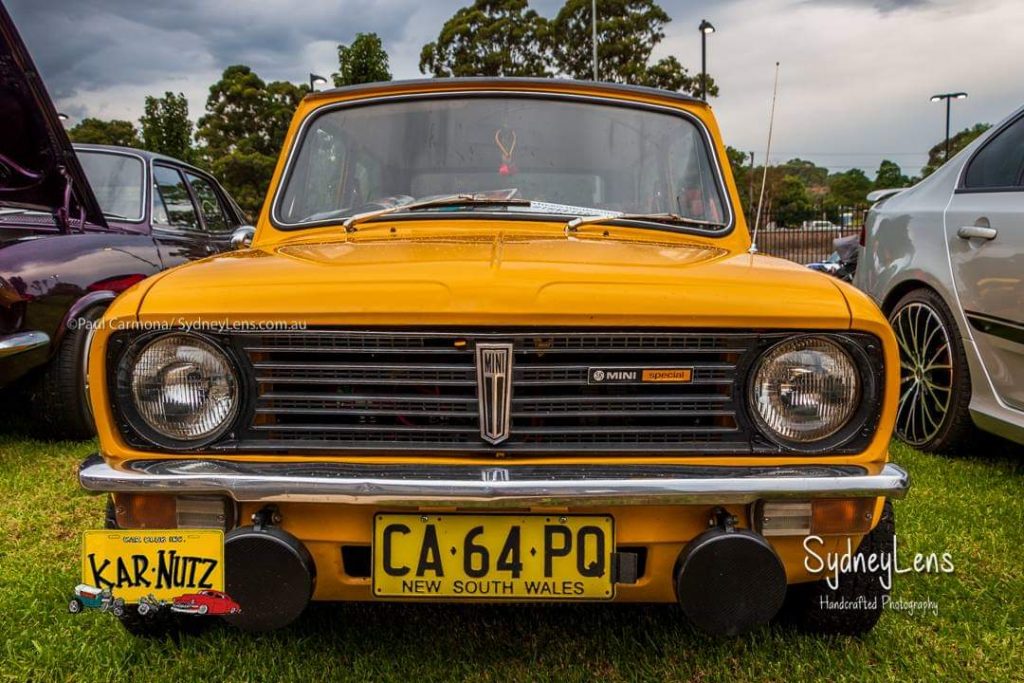 Restored in 2014
4 cylinder in line OHV
998cc bored to approx 1080cc
Pistons – Flat top Hepolite
Exhaust 3into 1 straight through
Suspension- Upgraded Front & Rear Cones to Road / Race
Carby- SU
Standard left left hand tank
4 speed Manual
Full restoration history
$16500 ono
Contact  Adrian  0400 245 070
---
2005 Mini Cabrio Cooper S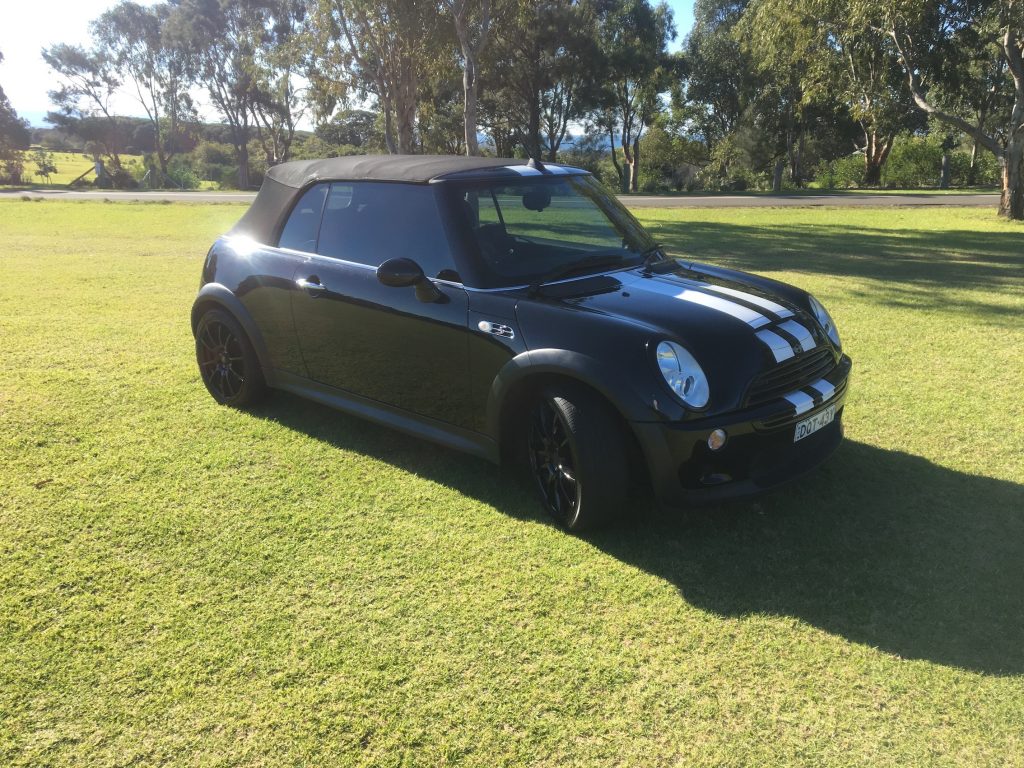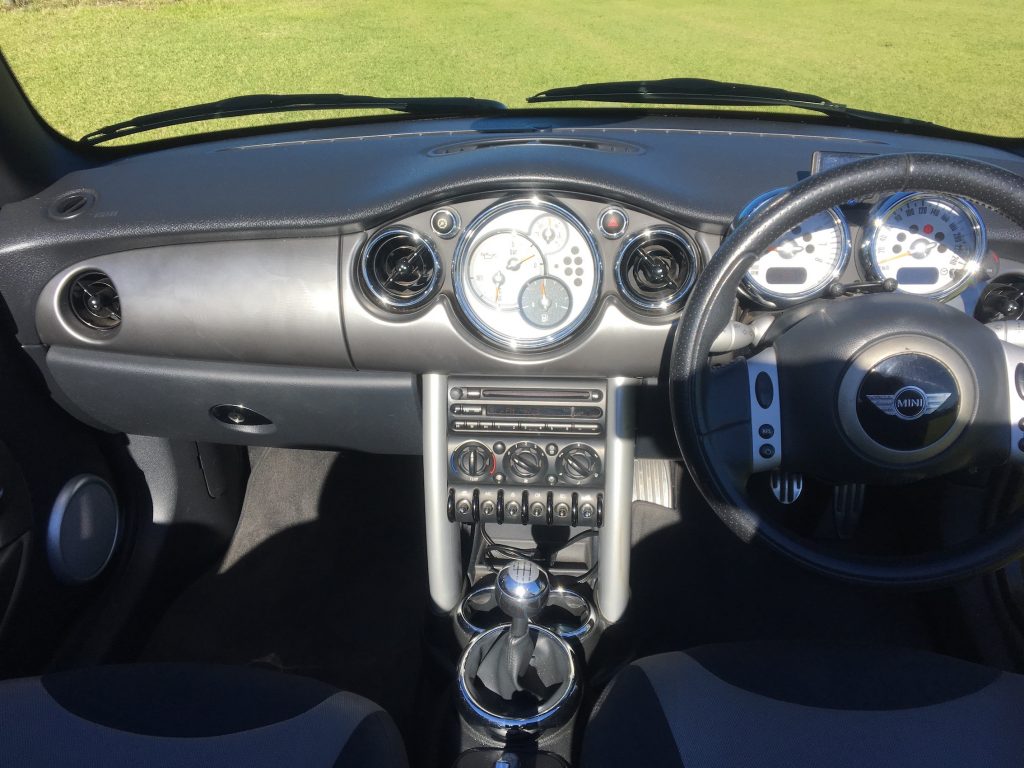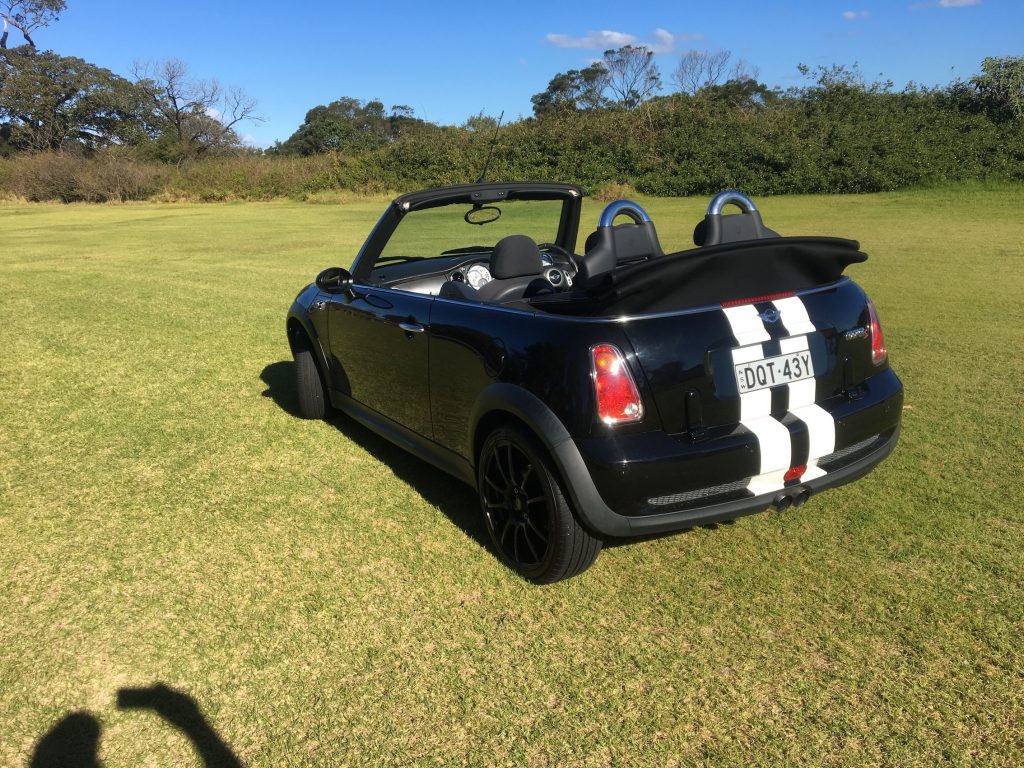 Cooper S manual 2 door convertible
This vehicle has been meticulously cared for by a lifelong mini enthusiast.
Equipped with 17" wheels, fully imported SS Miltek exhaust system, a JWC cold air intake, 17% reduced supercharger pulley, a lightened crank pulley, high energy ignition coil and leads, and has been remapped.
Always garaged and in extremely good condition.
Rego expires 15/9/2020.
$13,000 ono
Contact  Lincoln 0476 179 352
6/1/2020
Mini Parts
Cooper S Air Filter units From $150 (with genuine filters NOS)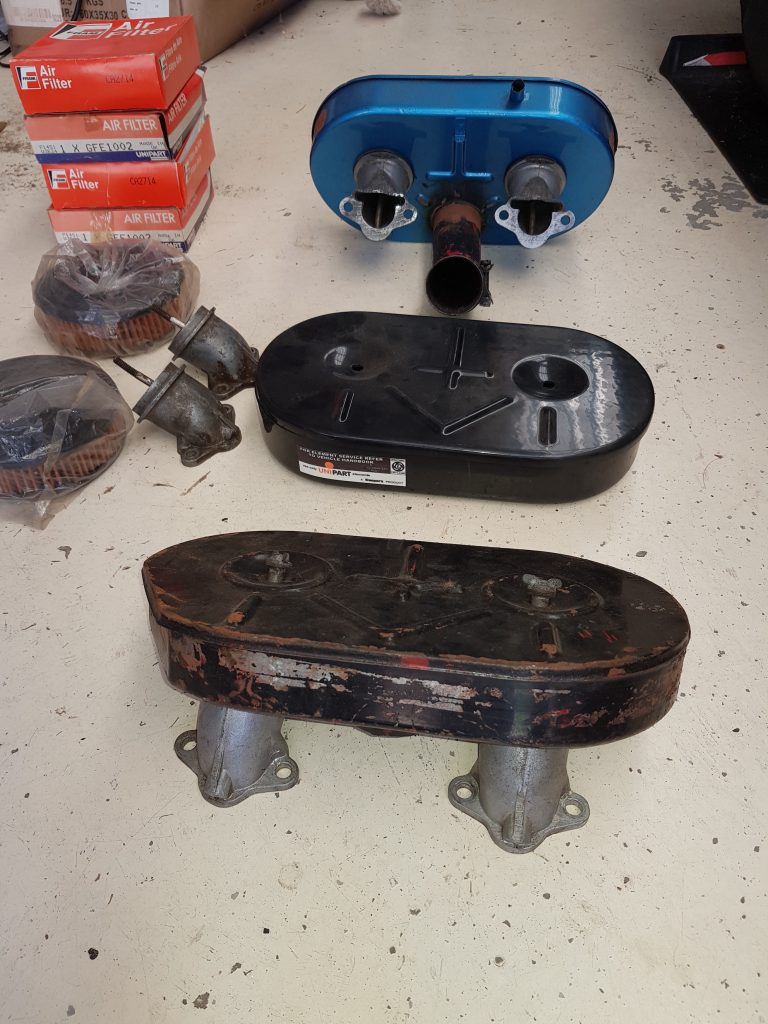 Polished dampers 1 ¼" $25 each exchange or $35 each no exchange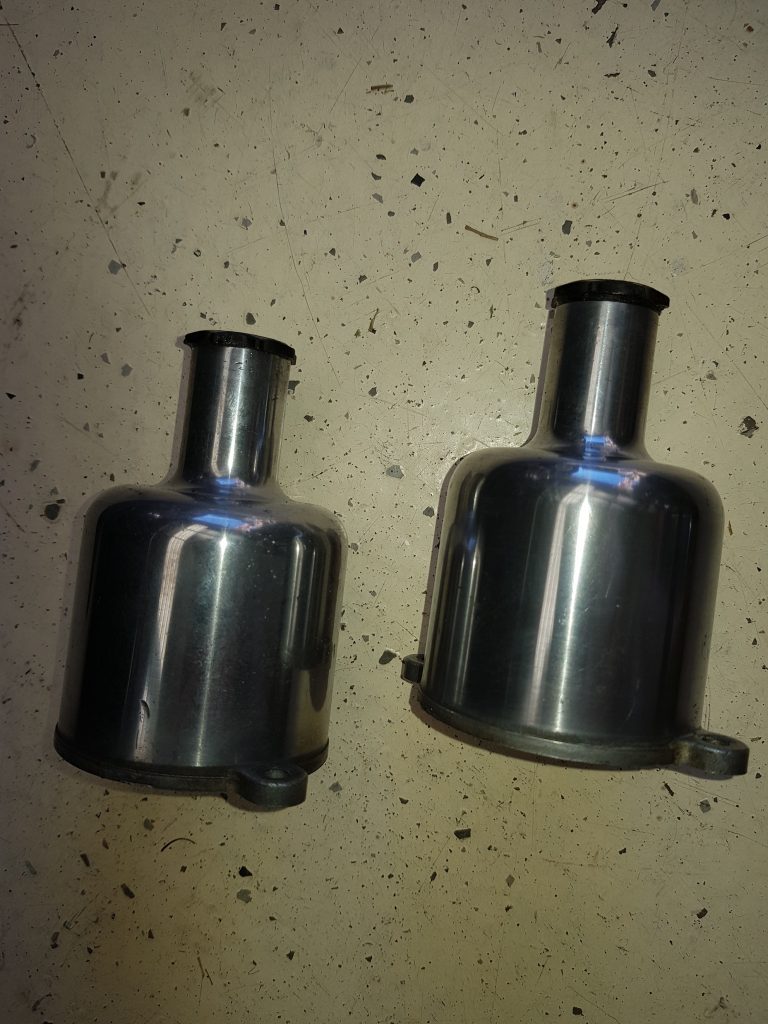 Used Cooper S cam shafts from $75
Clubman doors from $100
Rover Mini Boot "no rust" $100
Many other items also being cleared at bargain prices.
Call Ross
0412239118
(25th  September 2019)