This page includes groups of mini enthusiast who are affiliated with the Mini  Club of NSW.
The groups usually contain members of the Mini Car club and includes groups outside the greater city of Sydney area
If you are attending with your club plate vehicle please print out the invite or event details and keep in your car for the journey to and from the event.
Entry to these events is the responsibility of the individual member to arrange contact with the organiser.
The Mini Car Club of NSW does not accept any responsibility for errors shown herein due to dates and venues changing without the club being notified. Please always confirm the event with the organising club or group.
Photos and articles can not be shared without the permission of the MCC NSW.
---
Sydney Minis Monthly Meet Up!
Second Wednesday of each Month (SWOM)
Paddys Brewery
268 Parramatta Road, Flemington
We meet on the Second Wednesday of each Month (SWOM) at 7:30pm for a great pub meal and lots of talk about minis then the people who attend decide on the destination for a cruise somewhere around Sydney with a photo opportunity.
Plenty of parking available within view of the bistro courtyard.
Always check the websites www.sydneyminis.com or Sydney Minis Facebook in case there are any changes.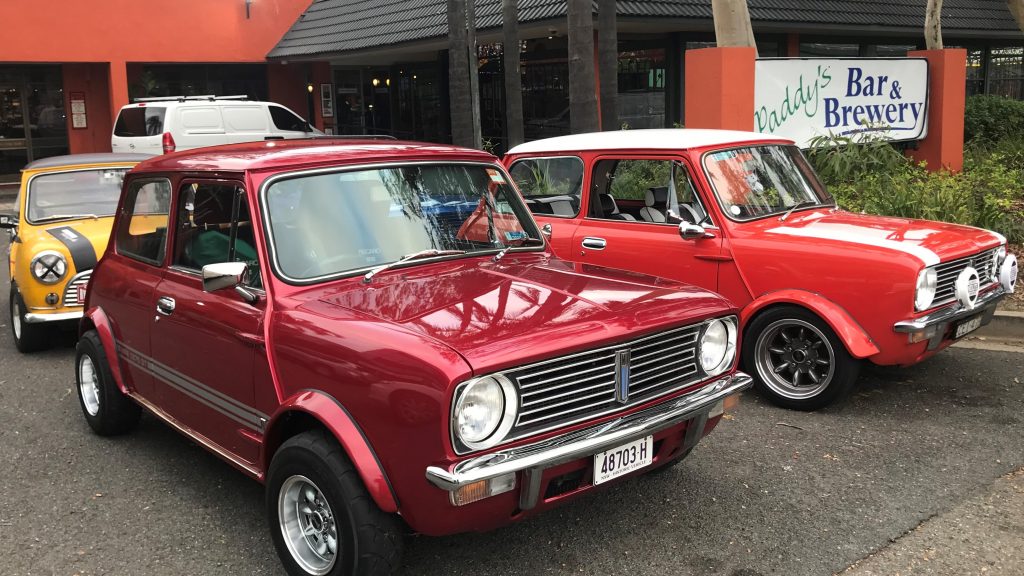 ---
Minis in the Gong Runs
If you own a Mini or a Mini Variant, or a BMW MINI you will be more than welcome to accompany any of our events. You don't have to be in the Gong to join in. We regularly see ACT, Sydney & Southern Highlands cars. 
Start: Key Batteries, Crn Mt Keira Rd & Abercrombie St, West Wollongong
For more information on upcoming events please view the online Calendar under the "Events" section on their website:
Currently we are waiting for the covid situation to ease up before restarting events but will try and put up a few events on the website as soon as practicable.
Please always check the website events calendar before attending for any updates, changes or cancellations.
Info and events are also posted under the "Events" section of their Facebook page:
www.facebook.com/minisinthegong/
Contact Phill Boye 0429 671 649

2023 Calendar of events 
TBA
IMPORTANT: Due to a variety of circumstances e.g. poor weather, road closures, time, lack of numbers or vehicle breakdowns, we may need to change or cancel a planned route or meeting point at the last minute. On these occasions we will try to post in the forum and/or on Facebook, however this is not always possible. Therefore if you DO intend to meet us along the route somewhere, please let us know by making a post in the General Forum or on Facebook. This way we can try and let you know if there is a last minute change to plans
www.minisinthegong.com.au
---
Mini on the Coast monthly meet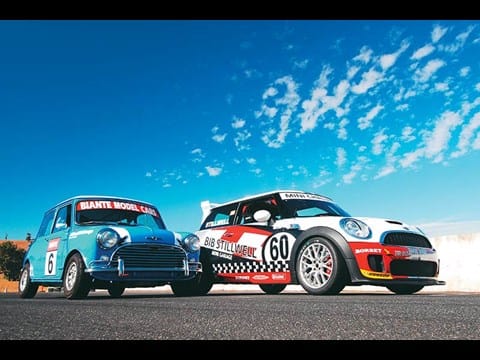 A casual group of mini minded people. All mini models are welcome from classic through to the latest.
We meet on the 3rd Wednesday night of the month at 6pm at Eat Street Cafe on the Gosford waterfront for a bite to eat and drive afterward.
We also meet on the last Sunday of the month for a drive and a social outing.
Northern drives start from the Turf Hut cafe at Yarramalong Rd, Wyong creek and southern drives start at Worthington MINI at Kangoo RD Kariong.
Contact: Peter Yates (Floyd)
0407 928 473 
(Note: David Hemsley is overseas for 6 months, till November 2022)
Monday Mini Run
A monthly run on the 2nd Monday of the month.
Are you free and want to take your car for a drive.
Meeting place will be the Manor at Yarramalong (Angel Sussurri, 1-4 Linga Rd,)  and will be a fixed venue.
No starting point, just make your way there for an approx. 10:30am cuppa and chat.
No RSVP needed, Only condition, it must be mini / MINI if fine weather or road car if wet weather.
Look forward to catching up with everyone over the coming months.
Contact Jennifer Thorn 0411 038 927
Please refer to our Facebook page "Minis on the Coast" for the latest event details and updates.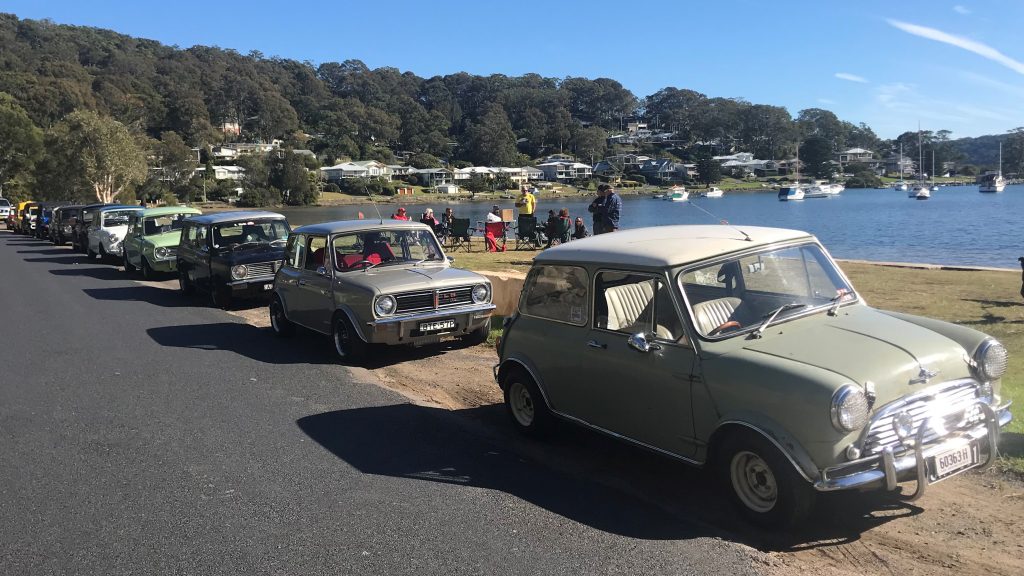 OASIS RUNS
See Current Events
---
DECEMBER 5th 2023
CHRISTMAS LUNCH                           
MEET: Joseph Banks Native Plants Reserve, Manooka Place Kareela (Kirrawee)
TIME: From 10.30am onwards
B.Y.O. Morning Tea. Some seating & tables available
This reserve specialises in Australian Native Plants & is well laid out & landscaped. Accessible pathways to upper parts of the gardens.
Suggest adequate footwear if you wish to do the longer walks.
DEPART: 12.00 noon
LUNCH: 12.15pm
WHERE: SHARKS at KAREELA,  1 Bates Drive Kareela
*BOOKINGS REQUIRED BY WEDNESDAY 29th NOVEMBER*
THE CLUB HAS ASKED FOR CONFIRMATION OF NUMBERS, PLEASE BOOK IN 
DETAILS & BOOKINGS: Les, Email. mumspalace@hotmail.com   Ph: 9838 8063.  m: 0418 973 866.
*IF YOU ARE ON CONCESSIONAL REGISTRATION PLEASE FILL OUT YOUR LOG BOOK FOR THESE OUTINGS, OR HAVE WRITTEN PERMISSION FROM YOUR CLUB TO ATTEND*                                                          
---
Please note that all convoys may not be published in the Clubs East West magazine and if you would like to participate please refer to updates on our web page www.miniclub.com.au or our face book page to get the latest convoy details. All events published on this website or Facebook page are eligible for Mini Car Club historic or modified club plated cars to attend without requiring and entry in your logbook.. Please ensure you have a copy of the event details with you in the car.