The Mini Car Club of NSW receives invitations or information from various clubs for numerous events which are unable to be included into the clubs main Calendar of events but may be of interest to some Mini Club members for them to attend.
These events will not attract club points but are available for members who may wish to take along their historic plated car.
If you are attending with your club plate vehicle please print out the invite or event details and keep in your car for the journey to and from the event.
Entry to these events is the responsibility of the individual member to arrange contact with the organiser.
The Mini Car Club of NSW does not accept any responsibility for errors shown herein due to dates and venues changing without the club being notified. Please always confirm the event with the organising club. Photos and articles can not be shared without the permission of the MCC NSW.
COFFEE & CARS EVENTS  are at the bottom of this page
---
 ———————————————————
 2023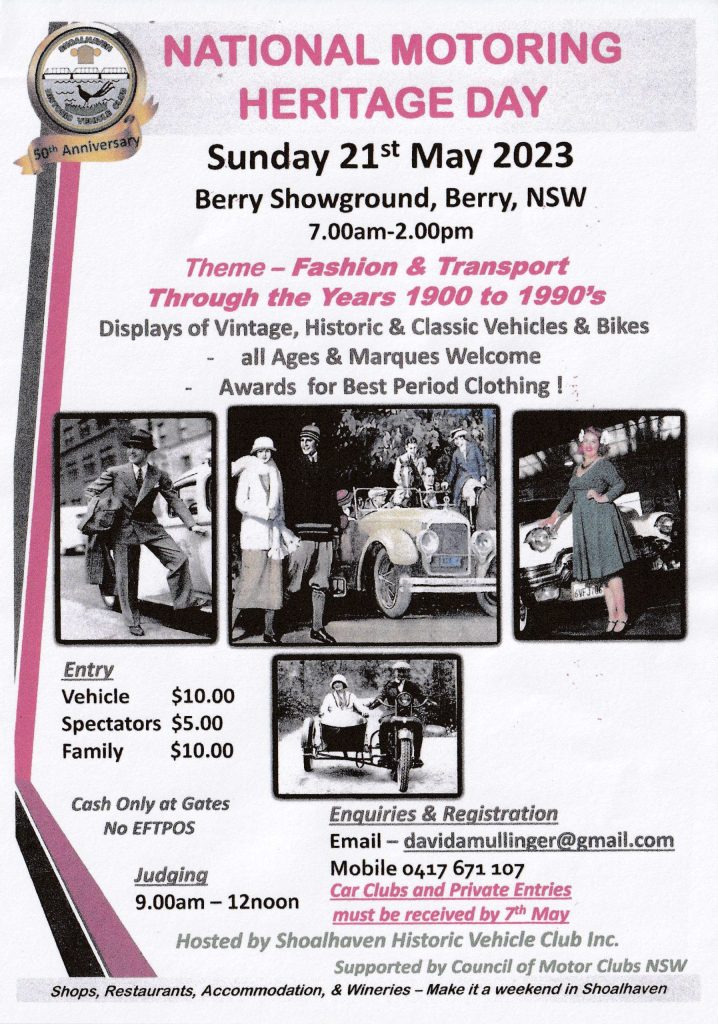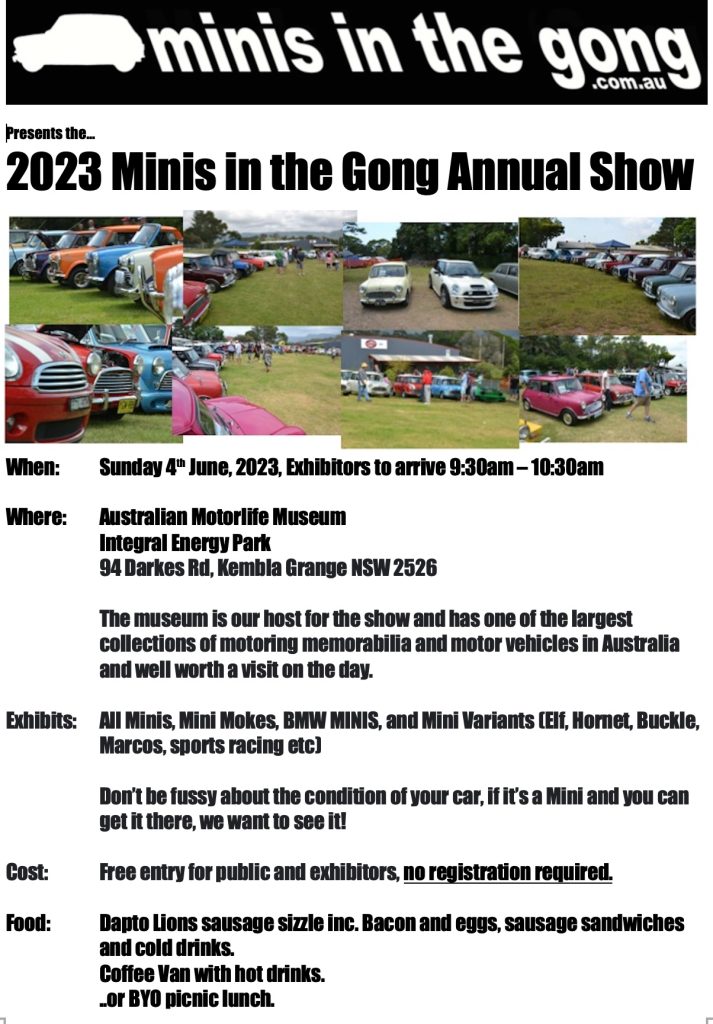 Sunday June 18th
East Hill Charity show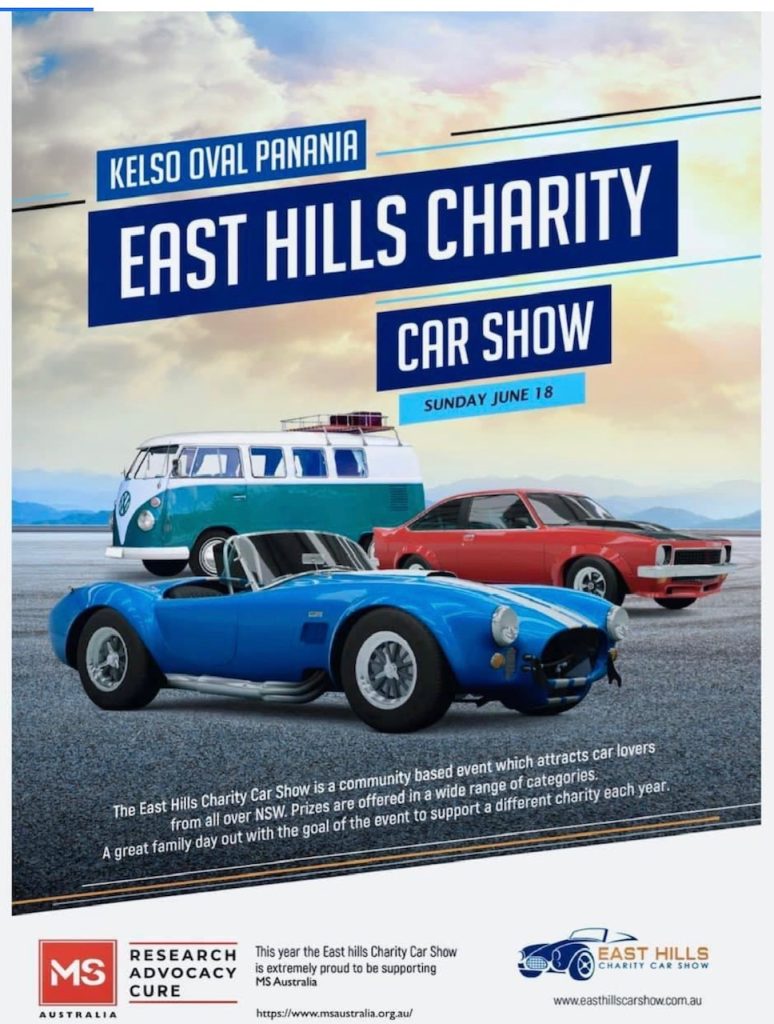 OASIS Events
1st Tuesday of every month except November which is 2nd Tuesday
Refer to the Council of Motor Clubs for up to date details
ALL THESE EVENTS MAY BE SUBJECT TO ANY RESTRICTIONS OR RULES THAT ARE IN PLACE AT THE TIME
OASIS RUN TUESDAY 6th June 2023
MEET: Sydney Olympic Park Archery Centre Car Park, Bennelong Parkway, Sydney Olympic Park
TIME: 10.00am. Make your own arrangements if you wish to have morning tea.
*If you arrive early you may wish to walk up the driveway & check out the Archery Centre. Toilets are at the rear of the building*
CROSS: Bennelong Parkway from car park with care & walk towards Haslams Creek Bridge.
TURN LEFT: Beside Mariners Cove Complex, No 29, into an unnamed, unmarked & unsignposted walking track. *DO NOT CROSS BRIDGE* & continue around the foreshore until you come to the "SS Ayrfield Floating Forest" & the "Mortlake Bank" shipwrecks in Homebush Bay. These are two of the five shipwrecks in Homebush Bay. After viewing the shipwrecks return to the carpark.
Leaving the car park: RIGHT: carefully into Bennelong Parkway & continue to "T" intersection.
RIGHT: Marjorie Jackson Parkway (no sign) & Brickpit Ring Walk.( More toilets in Wentworth Common Carpark on your right)
PASS: the small car park on your left next to the brick building, pass the next car park & enter the next car park, Brickpit Ring Walk Car Park Sign. Park & secure your vehicle.
ENTER: The Brickpit Ring Walk & admire the views of the old brickpit & wildlife from the overhead walkway.
*CAUTION* If you suffer from vertigo or have a fear of heights you may just wish to take in the views from the entrance & not partake in the 550 metre ring walk. The water in the brickpit is almost pristine with about 95% of the Algae removed in the past few days.
Leaving the car park: RIGHT: Marjorie Jackson Parkway.
LEFT: Bennelong Parkway.
LEFT: Hill Rd.
RIGHT: Holker St. at lights.
RIGHT: Silverwater Rd. at lights. Either lane & continue. Keep in either of the two right lanes on the Victoria Rd. overpass & continue to traffic lights at Kissing Point Rd.                                                                                     LEFT: Kissing Point Rd. (Opposite B.P.)
IMMEDIATE RIGHT: Quarry Rd. (Beside B.P.)
CONTINUE: To Vikings Sports Club, on your left, 35 Quarry Rd. Dundas Valley
Enjoy your day out & your lunch,  Les, ph: 9838 8063
Looking for expressions of interest for a visit to Linnwood House at Guildford,
built in 1891 by George McCredie. Some members have been to Linnwood for the Open Day Car Displays. This would include a guided tour of Linnwood House, a video presentation of the history of the house & a Devonshire morning tea. Lunch will be at a local club.
Please let me know if you would be interested,
Les.  9838 8063
Email: mumspalace @hotmail.com
CARS AND COFFEE EVENTS
Cars and Coffee – St Ives Showground

First Sunday of every month
Events look to be re starting in February 2022.
For updates please refer to the Facebook group Collecting Cars and North Shore Sporting Car Club.
Held at the picturesque St Ives Showgrounds, Mona Vale road, St Ives.
Come along and join in interesting, quirky, eye catching and collectible cars of all ages between 8am and11am
There will coffee vans, a scrumptious barbecue as well as other food vans, some trade displays and in time the club hopes to feature low key 'Sunday morning' music to chill out to while enjoying the Sunday morning atmosphere.
For further information contact the North Shore Sporting Car Club

Cars and Coffee link here: Autobrunch
Last Sunday of the month
Cars & Coffee Southern Highlands NSW
Last month was an AMAZING turnout, with a wide range of classic, new, project, collector and downright unusual cars, bikes and generally top humans as far as the eye could see, can... will this one be bigger?
Our hosts did extremely well for their 1st C&C event of ours and, despite doing a great job, have found some efficiencies they're going to work on too. Dust off whatever is sitting in the shed and get amongst it !
Please feel free to share this around your social media and car related networks. See you soon !
A great location with tonnes of parking on asphalt, 2 coffee machines running, the all important BACON and egg rolls (plus plenty of other good food options).
There's also a park across the road, if the rug-rats need to burn off their triple shot espresso levels of energy.
Our Cars & Coffee crowd will have our own dedicated ordering area too, further details will be shared just prior to the day.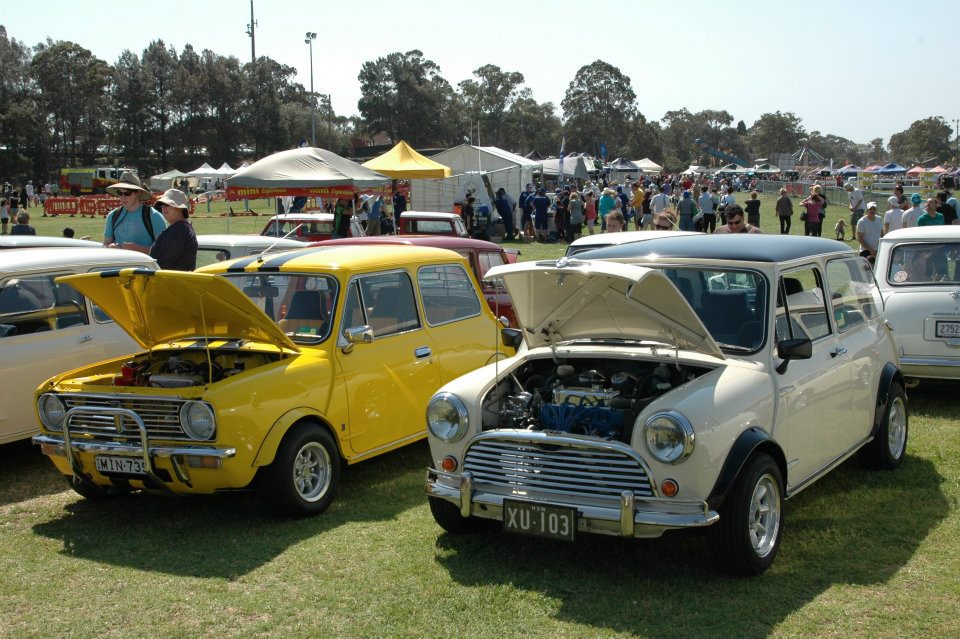 Roll up and check out the array of classic and vintage cars on display.. Hot Rods, classics, vintage, veteran , sports cars and more!
8am - 11am every last Sunday of the month
Everyone is welcome, whether you bring your own classic car or just want to chat to fellow enthusiasts!
Contact Grant Freeman ph 0422538539
Cars and Coffee - Mudgee

Mudgee Coffee and Cars, conducted by the Cudgegong Valley Pioneer Vehicle Club, is held on the 3rd Sunday of every month between 8am and 11am.
Location: Mudgee Railway Station.
This event is open to all
A fantastic attendance at today's meet (Sunday 19th June 2022) with cars once again filling all available parking spots. The response today was our best since pre COVID19 days.
A big thank you to the members of the VRA and SES for their attendance and for the informative displays they provided.
Our new Barista Coffee Van was a big success, with many in attendance enjoying a warming beverage and the smell of sausages and bacon cooking lured many towards the Vietnam Vets BBQ.
Our next Coffee and Cars will be held as usual on the third Sunday of next month, Sunday 17th July. We hope to see you all there.
Second Sunday of every 2nd month (August 14th 2022, October, December 11th, etc)
Cars and Coffee- Menai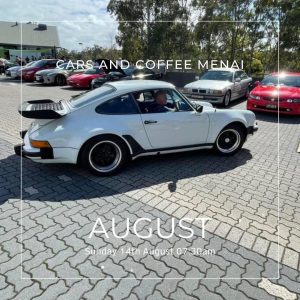 Second Sunday of every second month (August 14th 2022, October, December 11th, etc)
Just a gathering of car folk early on a Sunday morning to grab a coffee and chat about our cars!
Menai cars and coffee is now being held on the First Sunday of every second month .Just had the last one last Sunday (Feb 2nd 2020) more info can be found on the menai cars and coffee Facebook page .
Steam Brothers Coffee and Six Shooter Coffee at Menai Central.
To stay up to date with any upcoming events, like our Facebook page. "cars and coffee menai"
Would love to have more minis!
---
Not sure if these following events still exist?
Meat and Machines
Sunday 20th February 2022 - 11am
Fired Up BBQ.
Kingswood Road, Engadine from 11am
We're an American BBQ and Burger restaurant. Since I'm also a massive car nut, I've started holding some small, informal car meets at my shop in Engadine.
Think "Cars & Coffee", but better.
We're up to our 3rd running of this event so hope you can all come along and enjoy
First Kollector Weekends Event
To be held at Next Door by Schibello                                                
19 Leeds St, Rhodes, NSW, 2138, Australia
We are excited to announce the first (of many) cars, coffee and catch-ups for 2020
Our friends at Schibello Coffee have warmly invited us into their space to host our event, head over to their page to check out the goods! Next-Door-by-Schibello
There will be Kollector cars, great coffee, tasty foods, Kollector merchandise, and of course we want to hear all about what you have been up to this year!
Parking is plentiful -on site, on the streets around the venue, and a huge free parking lot at the end of the street.
We will have hand sanitiser available, and encourage everyone to maintain good hygiene and safe social distancing protocols, as we will be also.
More details on their Facebook page:  Kollectorcars
Cruise & Dine Night
Second Saturday of each Month –
Hungry Jacks Sylvania
Cnr. Box Rd and Port Hacking Road
A casual meet & greet for hot rod & custom car enthusiasts, from 5:30pm.
Bosscraft Cars N Coffee – Picton
First Saturday of the month
Not sure if this event is still on??. Please contact the organisers before attending. (Search- bosscraft cars n coffee on Facebook)
The event runs from 6.30am till about 9am. Tea/Coffee and bacon and egg rolls are available, to sort any hunger issues
The event is typically held at 10 Bollard Place, Picton, NSW, 2571. It's open to all types of vehicles (bikes, cars, trucks etc) and we'd love to continue seeing the diverse range that continues to show up.
In the event that it's a wet weather day, or the location is changed, we'll post info on this page and also the new 'Cars N Coffee' Facebook page, indicating whether or not it's still on, so watch that space, for details.
Phone 02 4677 2282 or email www.bosskraft.com for more information.
Please note that all convoys may not be published in the Clubs East West magazine and if you would like to participate please refer to updates on our web page www.miniclub.com.au or our face book page to get the latest convoy details. All events published on this website or Facebook page are eligible for Mini Car Club historic or modified club plated cars to attend without requiring and entry in your logbook.. Please ensure you have a copy of the event details with you in the car.