Sponsors
The Mini Car Club of NSW is a not for profit organization and like any club of a similar nature relies on sponsorship to assist with the cost of magazine production and to stage certain events on our calendar. We offer our sponsors a unique opportunity to advertise their products and services to our club members and friends in our East west magazine which is sent to over 450 addresses.
If you would like to become a sponsor of the Mini Car Club and have your business promoted amongst our members then please contact us at info@miniclub.com.au
Canterbury Mini Garage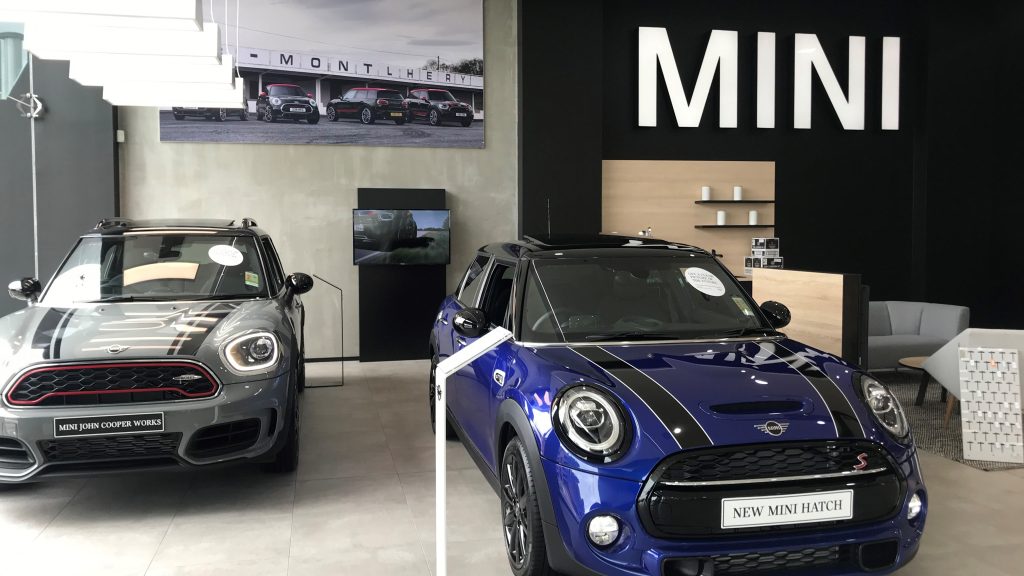 Canterbury Mini Garage is offering our club members Complimentary 5yrs/80,000 km servicing and roadside assistance with the purchase of any new MINI.
If you are looking to purchase a new MINI please contact Joseph Tayoun at Canterbury Mini Garage and show him your membership card for a special deal.
Joseph Tayoun
Sales Manager
Canterbury MINI Garage
Phone: (02) 9784 8830  |  Mobile: 0451 113 600
376 – 384 Canterbury Road, Canterbury NSW 2193
www.canterburyminigarage.com.au
Ausmini Spares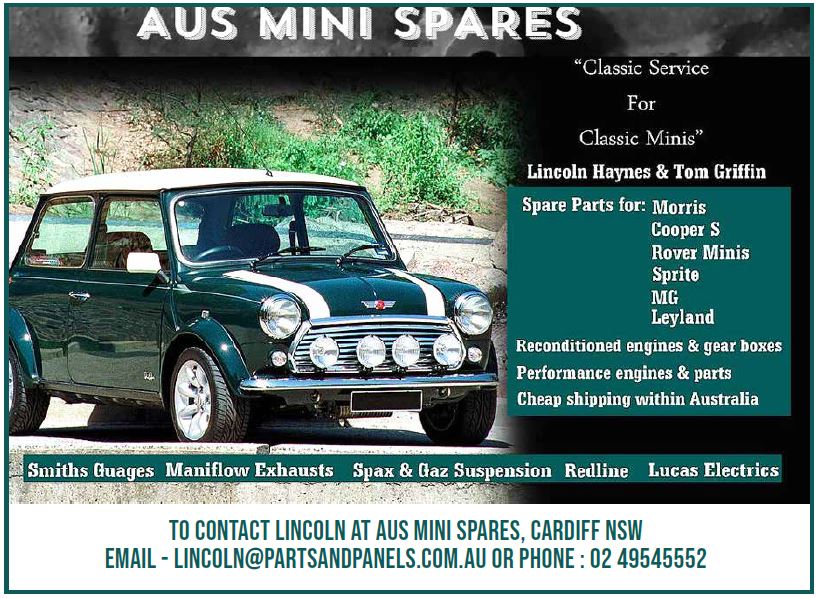 Lincoln Hayes
20/8 Concord Street
or 14 Illawarra Ave
Cardiff NSW 2285
02 49545552
PPC

Rob Harrington-Johnson
Unit 1/ 4 Prosperity Parade,
Warriewood, NSW 2102
1800 643 229
Phone 02 9999 0122
E-mail: rob@ppcco.com.au
Web: www.ppcco.com.au
Restoration Products
Nulon Products Australia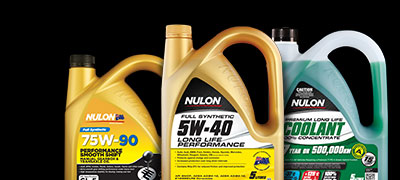 17 Yulong Close
Moorebank NSW 2170
Ph 1800 679 922
SU Midel

4 Frazer Street
Lakemba NSW 2195
1300 350 351
Sydney Automotive Paints (SAPE)

Unit A3, 366 Edgar Street
Condell Park NSW 2200
(02) 9772 9000
Mini Works Australia

Wayne Witcombe
Unit 3/5 Graham Hill Road,
Narellan, NSW
0412 110 919
Shannons Insurance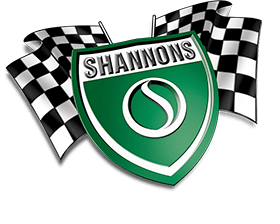 Call 1300 598 993
Ian Luff Motivation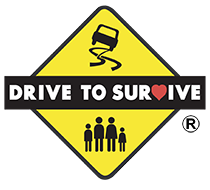 Ian Luff
PO Box 7237, Wetherill Park, NSW 2164
9622 5424