The Mini Car Club of NSW is a member of the Council of Motor Clubs. https://www.councilofmotorclubs.org.au/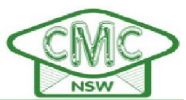 The Council was originally named "The Council of Veteran, Vintage and Thoroughbred Motor Clubs". Being a somewhat unwieldy name, many enthusiasts referred to it as "Fred", less of a mouthful. In recent years, the Council became an incorporated body and was re-named as "The Council of Motor Clubs, Inc.".
The CMC is also affiliated with the Australian Historic Motoring Federation, a national organisation uniting similarly orientated councils from around Australia.
The role of the CMC is a representative one – it represents affiliated clubs and their members with authorities such as the RMS with reference to Conditional Historic Registration, the Federal Government on matters such as leaded fuel and its continued availability, and such like. At no time is the Council a "controlling" body; it may issue guidelines or advice on an issue when requested, but it will never tell an affiliated club what to do.
Preserve Magazine
Here are links to the latest Preserve Magazine:
Click on the month to open the pdf document:
CMC Events
The CMC stages a number of events each year for the participation of members of affiliated clubs and to enthusiastically showcase our movement to the general public. The National Motoring Heritage Day happens each year; in mid May with as many historic vehicle owners as possible being encouraged to take their vehicle out on the roads for a day's enjoyable motoring and visiting a number of sites along the way.
The Council's premier event of each year is the Shannons Sydney Classic, held on a weekend in August each year. Over 1900 classic club vehicles are on display on the Sunday, with each club involved in parade laps around the track, and Concours judging of some of the best historic and club vehicles in NSW. It is a great family day with music, double-decker bus rides around the track and lots of things for the little ones.
The Classic, as it is called has been held at the Sydney Motorsport Park (formerly Eastern Creek International Raceway) for over 20 years.
---
OASIS Runs
NOVEMBER 14th 2023: (second Tuesday)
Remembrance Day Run, (or close to it)
Wisemans Ferry
MEET: At War Memorial, Public Reserve, Old Northern Rd. Wisemans Ferry.
The Memorial is located on the river side of the Bowling Club. You may wish to park at the club & walk to the Memorial or otherwise parking is available near the Memorial
WHERE: Wisemans Ferry Bowling Club, 5565 Old Northern Rd. Wisemans Ferry
TIME: Arrive before 11.30am at the Memorial for our Remembrance Day Service. If anyone wishes to say a few words or a prayer at the service please let me know
LUNCH: From 12.15pm at the Bowling Club
*BOOKINGS REQUIRED BY WEDNESDAY 8th NOVEMBER*
DECEMBER 5th 2023—
CHRISTMAS LUNCH
MEET: Joseph Banks Native Plants Reserve, Manooka Place, Kareela (Kirrawee)
TIME: From 10.30am onwards B.Y.O. Morning Tea. Some seating & tables available This reserve specialises in Australian Native Plants & is well laid out & landscaped. Accessible pathways to upper parts of the gardens.
Suggest adequate footwear if you wish to do the longer walks.
LUNCH: Local Club 12.15 pm
*BOOKINGS REQUIRED BY WEDNESDAY 29th NOVEMBER*
BOTH CLUBS HAVE ASKED FOR CONFIRMATION OF NUMBERS, PLEASE BOOK IN DETAILS & BOOKINGS: Les, Email: mumspalace@hotmail.com Ph: 9838 8063
*IF YOU ARE ON CONCESSIONAL REGISTRATION PLEASE FILL OUT YOUR LOG BOOK FOR THESE OUTINGS, OR HAVE WRITTEN PERMISSION FROM YOUR CLUB TO ATTEND*
---
Meetings
The CMC meets on a bi-monthly basis at our new venue —STRATHFIELD GOLF CLUB
WEEROONA RD, STRATHFIELD  click here>>>
Meetings now commencing at 7.00 pm—Dinner available from 5.30 pm .
Directions: Turn off Centenary Drive at Weeroona Rd (leading to Rookwood Cemetery) and turn left before the entry
into the Cemetery, follow Weeroona Road to the end and you will see the Strathfield Event Centre in front of you.
There is a small carpark on your left, but a large undercover carpark is to the right & underneath the Clubhouse.
CMC Delegates please put these dates in your Diaries for 2023 General Meetings.
28th November 2023 -- AGM
CMC MEETINGS FOR  2024
Committee Meetings at Strathfield Event Centre
Wednesday 10/01/24
Wednesday 13/03/24
Wednesday 08/05/24
Wednesday 10/07/24
Wednesday 11/09/24
Wednesday 13/11/24
General Meetings at Strathfield Event Centre
Tuesday 30/01/24
Tuesday 26/03/24
Tuesday 28/05/24
Tuesday 30/07/24
Tuesday 24/09/24
Tuesday 26/11/24
*The November General Meeting coincides with the Annual General Meeting, for the regular presentation of reports, and election of the Executives and Committee for the ensuing year.