What is a Khanacross?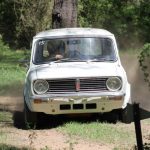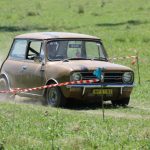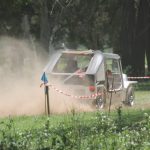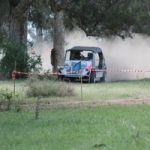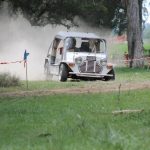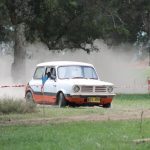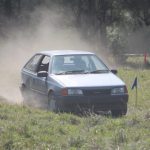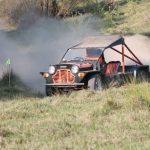 Khanacross are events conducted on predominantly unsealed surfaces and involving a series of timed tests of various layouts.  Khanacross is not, and may not include, a speed event.
No straight section of the course may exceed 100 metres in length without a turn of at least 90°.
Each test is designed to test the acceleration, braking and general maneuverability of the vehicle and the skill and judgement of the driver.  The course for each test is marked by the appropriate use of arrows and/or direction markers.
Only one car is allowed on each test at any one time.
A Khanacross is similar to a Motorkhana but bigger, often incorporating more obstacles. Although speeds are a little higher than Motorkhanas the emphasis is on car control.
Juniors can compete from 14 years of age once they have displayed adequate car control in Motorkhanas.
Please Click HERE to view a Khanacross held at our club grounds.