Sadly Peter passed away on Saturday morning 23rd September 2023.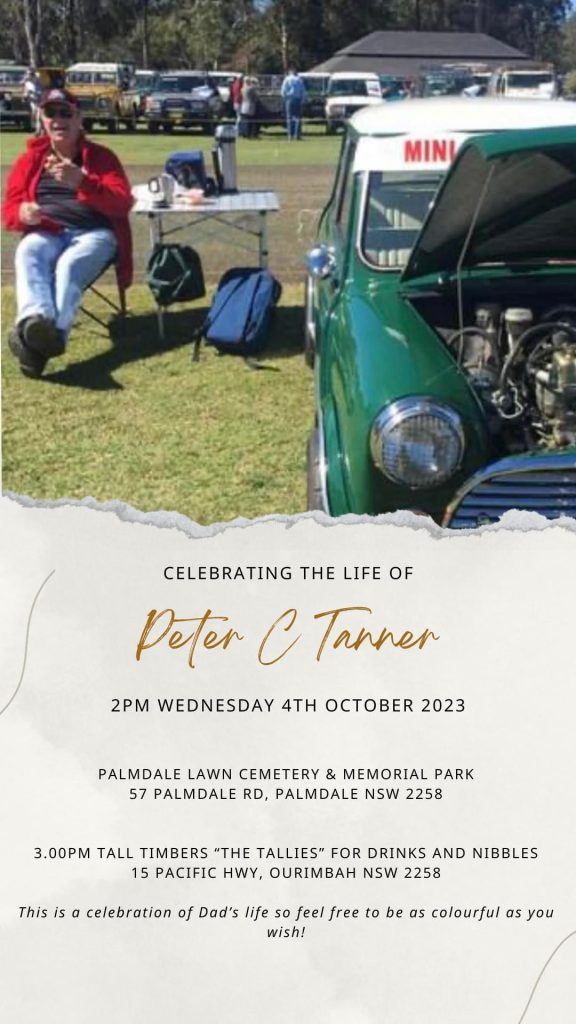 For those wishing to attend Peter's Funeral the details are below.
Date: Wednesday 4th October 2023, 2pm
Location of Service: Palmdale Lawn Cemetery & Memorial Park
57 Palmdale rd, Palmdale NSW 2258
Join us for a drink and nibbles: 3.00pm Tall Timbers "The Tallies"
15 Pacific Hwy, Ourimbah NSW 2258
This is a celebration of Dad's life so feel free to be as colourful as you wish!
Fiona E Tanner